UK Mortgages
If you are living outside of the UK and are interested in a UK Buy-To-Let mortgage, Skipton offers mortgages in England, Scotland and Wales.
Find how much you can borrow
We give approval in principle in as little as 10 minutes
Mortgage Calculator
For a limited time only, Skipton will cover the cost of the initial mortgage valuation for remortgages. Should you substitute to an alternative property after the valuation has been completed, a valuation fee based on the appropriate Fee Scale will be payable.
Our UK Buy-To-Let mortgage products:
Products
Pay Rate From
APR
Your home may be repossessed if you do not keep up repayments on your mortgage
We make purchasing a Buy-To-Let property for UK expats and non-nationals as simple and hassle-free as possible
No product fees when your existing rate matures

Approved in Principle within 10 minutes online, by phone or video (Zoom or Teams)

Personal point of contact throughout the process
Find the best expat mortgages in the UK with Skipton International

Overseas residents considering investing in UK Buy-To-Let properties often find gaining a UK mortgage challenging. Through providing offshore savings accounts Skipton International has understood the needs of expats and citizens of countries across the world for over 20 years and hence developed a UK mortgage proposition specifically for UK Buy-To-Let investors resident overseas.

Skipton International is based in Guernsey, Channel Islands, an English speaking jurisdiction on the same time zone as the UK. We are also a subsidiary of Skipton Building Society, a top 10 provider of UK mortgages for UK residents. We therefore understand the UK mortgage market and have tailored our products to be delivered as efficiently as possible.

Currently, Skipton International provides UK mortgages secured on properties located in England, Scotland, Wales and the Channel Islands. We do not, however, support properties located in Northern Ireland, the Isle of Man or the islands of Scotland.

Why choose Skipton for your UK mortgage?

Our processes make gaining a UK mortgage for Buy-To-Let properties as stress free as possible. We provide handy UK mortgage calculators to estimate how much you might be able to borrow and the monthly repayments for your required loan size.

We pride ourselves on a fast turn around for UK mortgage applications. Having certainty on whether you qualify for a UK mortgage is particularly important when resident overseas, often on a challenging time zone with which to engage with UK estate agents or developers.

Once your UK mortgage application has been received you will be in direct contact with the Underwriter responsible for its consideration. Which shortens lines of communication and ensures you are kept fully informed as to progress.

In support of providing clarity we provide an UK mortgage application guide so that you are fully aware of the process from the outset.

Mortgage Restrictions

An important point to note is that Skipton International cannot provide UK mortgages, if you (or a close family member) intends to live in the property during the original product period. Skipton International is limited to providing mortgages for UK Buy-To-Let properties only.

To ensure you are eligible to get a UK mortgage while living abroad, follow our step by step guide.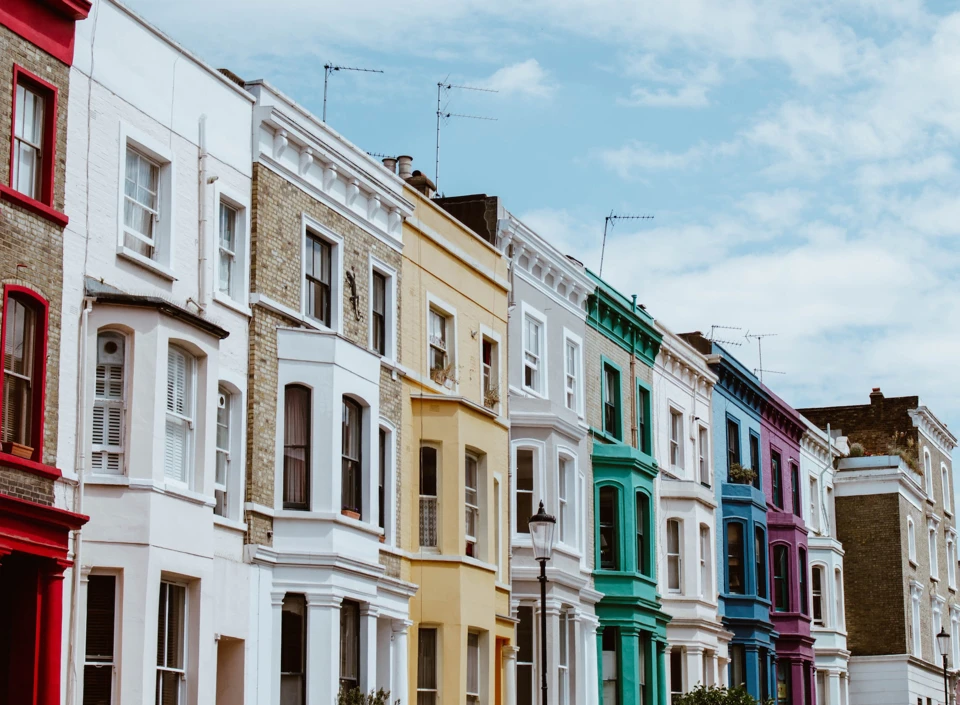 Purchasing a Buy-To-Let as an expat
A step by step guide from Skipton International to applying for a UK Buy-To-Let mortgage when resident overseas
Help and FAQs

FAQs, guides and articles for new and existing Buy-To-Let mortgage customers

Visit Help

Contact us

Get in touch

Buy-to-Let Rates

View our current UK Buy-to-Let mortgage rates here

UK Buy-To-Let Rates
Mortgages with Skipton
Are you are an overseas residents considering investing in UK Buy-To-Let properties? Talk to us about your options, we'd love to help.