18th Dec 2019
Three-Legged Charity Race up Smith Street Returns for 2020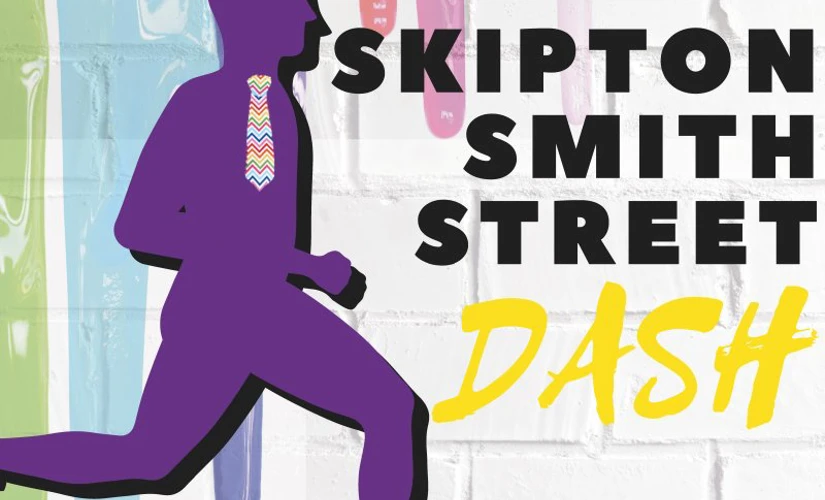 Bowel Cancer Guernsey will once again be hosting its annual Loud Tie Day on Friday 31st January 2020 to help raise funds to buy specialist diagnostic equipment. The day also provides an opportunity for the charity to raise awareness of bowel cancer in the Bailiwick. 
January 2020 will see the return of the Smith Street Dash, which the Skipton Community Fund is kindly sponsoring for a second time. The three-legged race up Smith Street will take place during lunchtime on Loud Tie Day, and will see teams of two race up the hill with a loud tie binding their legs. There will be prizes for the loudest tie and the fastest team.
Aaron Walden, Commercial Manager at Skipton International, says: 'We are delighted to be sponsoring the event again this January in support of such a worthy charity.
'Last January's event was a fun way to spend a Friday lunchtime while also supporting Bowel Cancer Guernsey. It's fantastic that it's back, we'll be entering our teams in the race and we hope to see lots of other businesses' teams enter with their loud ties, getting competitive and racing for the coveted trophy!'
Anne Brouard from Bowel Cancer Guernsey comments: 'We are so thankful to Skipton for their generous sponsorship, making it possible for the event to come back for 2020.
'It was fantastic to see so many teams take part in the Dash last year and it's a great way to get people out of the office and moving during their lunch break. We hope to get lots of teams entering again and that their supporters will come down to watch.'
The Skipton Smith Street Dash of 2019 saw 14 teams take part from a variety of businesses including IAG, Louvre, Ravenscroft, Equiom and Skipton International. All the teams raced in the heats, with the two fastest teams battling it out in the final for the trophy. In the end, it was IAG's Golden Glory team that took the win with a time of 15:43 seconds.
Anne Brouard concludes: 'In addition to businesses supporting us by wearing loud ties or dressing down for loud tie day we hope to see even more businesses enter teams to take on those from 2019 to compete and take the trophy and the winning spot.'
Events such as these are vital in raising awareness of not only the charity but also of bowel cancer. The charity is keen to stress the importance of islanders knowing the symptoms of bowel cancer and of going to their GP should they have any worries.
The Skipton Smith Street Dash will take place on Friday 31st January and will run from 12:30 pm until 2:30 pm. There is a small entry fee of £25 per team which will go to the charity, with the funds going towards the purchase of new diagnostic equipment.