11th Apr 2017
The Skipton Mortgage Centre in Jersey is now open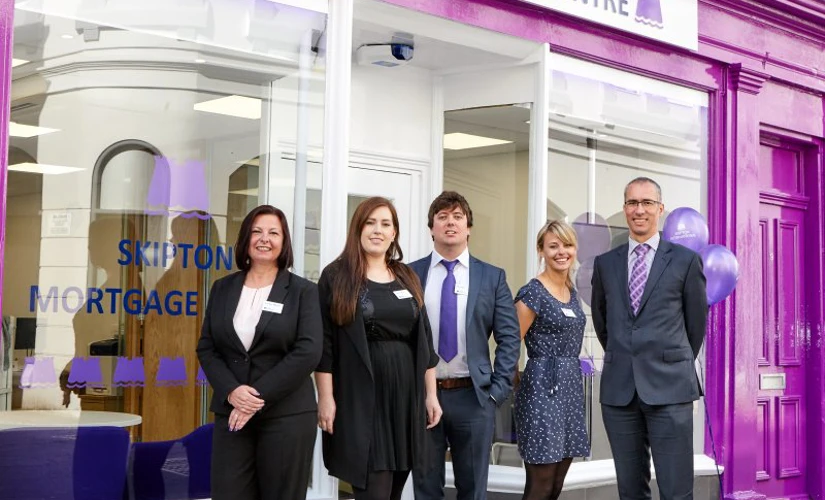 The Skipton Mortgage Centre has opened its doors to customers in Jersey this week.
The new sales office, on Waterloo Street, houses Skipton's growing mortgage team who can assist with all your mortgage enquiries and support you through the process of securing your dream home.
Lorraine McLean, Mortgage Sales Manager, Skipton International, said: "We're really excited to open the new Mortgage Centre. We have outgrown our previous offices and this new centre will enable us to grow our team to meet the demand for Skipton mortgages in Jersey.
"Our sales office's convenient location, on Waterloo Street, will also make it easier for anyone working in town to drop in and ask a question, or to arrange an appointment for a longer discussion about the best products available, and the best ways you can access them."
Skipton has offered residential mortgages in Jersey for over 11 years, and has completed over £500 million of loans in the Island.
Jim Coupe, Managing Director, Skipton International, said: "Skipton International is one of the largest providers of new residential mortgages in Jersey and our new Mortgage Centre is part of our long-standing commitment to home ownership in Jersey. This will be a place customers can come to chat about their mortgages face-to-face, getting expert information from those who best understand how to buy a home in the Island."
As a Guernsey licensed bank, the Centre is exclusively for mortgages, so Jersey deposit customers will still need to contact Skipton's friendly team in Guernsey.
To celebrate the opening, the Mortgage Sales Manager, Lorraine and the team have some very special offers for customers visiting the new Mortgage Centre -  keep an eye on Skipton International's Facebook page for details.
Pictured from left to right: Lorraine McLean, Lucy Munroe, Paul Hyde, Becky Mauger, Jim Coupe