1st Mar 2021
Skipton supports this year's Rock to Rocque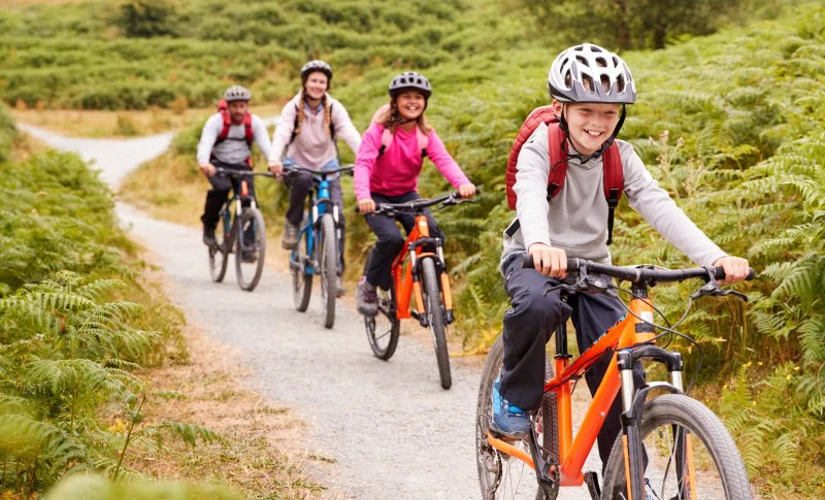 The Skipton Community Fund, the charitable arm of Guernsey-registered bank, Skipton International, is pleased to be supporting this year's Rock to Rocque family cycle ride in Guernsey, which raises valuable funds for the Les Bourgs Hospice on the island.
This year marks the 30th anniversary of the popular Bailiwick fund raiser and – fittingly – the date it will take place is Sunday 30 May 2021. Having had to cancel last year's event due to the pandemic, organisers are hoping to make this a record year.
The cycle ride is not a race, but a family event with a well sign-posted route and marshals at all key points. It is also the final ride for the 30/30 cycle challenge participants, who arrive at North Beach at midday for their grand finale.
Aaron Walden, Commercial Manager at Skipton International said: "The Skipton Community Fund was set up in 2018 with the aim of adding value back to the communities in which Skipton operates, across Guernsey and Jersey. Through its involvement with local charities and good causes, the bank has been privileged to see first-hand the impact donations from the Skipton Community Fund can make. Les Bourgs is a beacon of hope for so many in Guernsey and we are delighted we are able to support the Rock to Rocque cycle ride this year. We wish the organisers every success."
Mira Domaille, the event organiser on behalf of Les Bourgs Hospice said: "The Friends of Les Bourgs are delighted to have the sponsorship and support of Skipton International for this year's annual bike ride. Due to the pandemic, we have been unable to carry out our normal fundraising activities and the Hospice Shop has also had to close.  We are hoping therefore that together with Ian Browns 30/30 ride, the Rocque to Rock ride will help raise much needed funds. The kind support of Skipton will mean that every penny raised will go straight to the Hospice.  We look forward to seeing a bumper turn out this year, and once again would like to thank Skipton International for their generous support."
The Rock to Rocque cycle ride is a mainstay of the Bailiwick's annual events calendar. The Hospice was officially opened in July 2012 by their Royal Highnesses the Prince of Wales and the Duchess of Cornwall.
Our media centre
If you are a journalist requiring more information about Skipton International please contact Julie Todd, PR Manager. Email your queries to Julie.Todd@skiptoninternational.com or call +44 (0) 1481 734002
Contact us