23rd Mar 2011
Skipton International surges through £500 million of mortgages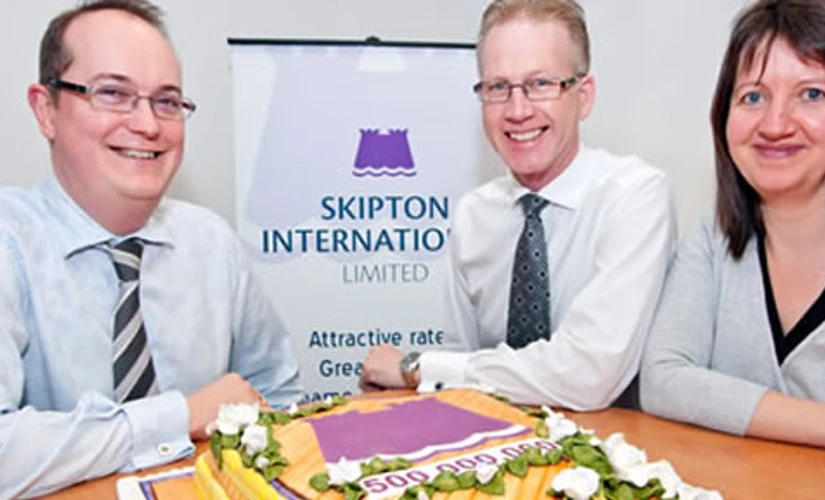 Hot on the heels of becoming Guernsey's largest lender and at the same time nearly doubling its mortgage activity in Jersey, Skipton International, the Channel Islands based offshore savings and local mortgage lender has announced its mortgage book has grown to over £500 million for the first time.
As a relative newcomer to the Channel Islands mortgage markets, lending in Guernsey started around 9 years ago, whilst activity in Jersey only commenced just over 5 years ago, growth has been consistent and high quality. One of the proudest achievements of the bank, according to Director of Lending Nigel Pascoe, is that in their entire lending history, they have never had to repossess a single property in either Jersey or Guernsey. Nigel Pascoe puts this extraordinary statistic down to the care and attention lending staff take over each case. "We are all based in the Channel Islands, so have an excellent feel for our local markets in Guernsey and in Jersey. Added to that, we take the time to look at each case individually and to make sure we fully understand the needs and expectations of our customers. Only by establishing a truly personalised picture of a borrower's lifestyle can we suggest the right product for them. The value of this approach is clear for all to see ? we have never had to repossess a property."
Skipton International became the largest lender in Guernsey in 2010, claiming nearly a quarter of all mortgage business during 2010. At the same time, new lending in Jersey nearly doubled and total Jersey lending is now rapidly approaching the £200 million mark.
Managing Director Jim Coupe underlines the importance of innovation and is particularly proud of the bank's Next Generation Mortgage. This popular product has opened the door to 100% loans for borrowers in Guernsey, Alderney and Jersey. At the core of the Next Generation Mortgage is a solution to one of today's biggest issues for borrowers, whether first or second time buyers, funding their deposit. Buyers selecting this mortgage are supported by a guarantor who provides security on their own property or by depositing a sum into a deposit account with Skipton International. Jim Coupe explains, "We have a culture of innovation here at Skipton International and are constantly evolving both our mortgage and savings portfolio to match the demands of the market. Our Next Generation Mortgage is an example of that and it has been at the core of our success both in Guernsey and Jersey."
Skipton International has also recorded a string of offshore savings account "Best Buys" from industry comparison website Moneyfacts.co.uk and the bank also picked up a prestigious Moneyfacts award, winning the 2010 Business Moneyfacts award for Best Offshore Business Deposit Account Provider.
Skipton International Ltd is part of Skipton Building Society, the fourth largest in the UK with nearly £14 billion assets.