31st Oct 2019
Skipton aim to do more for local community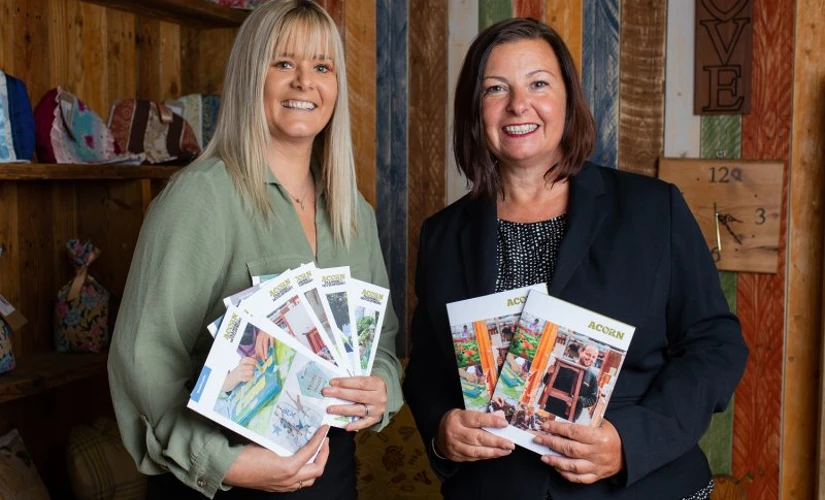 Skipton International is appealing for more local organisations to apply for grants from its Community Fund. The Fund has helped over 40 charitable projects take place across the Channel Islands, but has experienced a decline in applications from Jersey this year.
The pot of available funds was increased to £30k at the beginning of the year to mark Skipton's 10th anniversary operating in the Channel Islands, hopefully encouraging more good causes to apply for grants of up to £1,500.  
Lorraine Mclean, Mortgage Sales Manager at Skipton International, said: "In some ways the Skipton Community Fund has done exactly what we set out to achieve in that many more organisations have replicated the model and are now offering their own community grants. However, I'm sure there will be many small charities out there who still need a helping hand and we would ask them to get in touch to see if we can help."
Jersey Employment Trust (JET) recently applied to the Fund seeking financial support to produce vital literature which would allow them to spread the message about their social enterprise, Acorn. With the support of the Fund a series of brochures will now be available setting out the benefits of working at Acorn for those with disabilities or long-term health conditions.
Sarah Anderton, Training and Development Team Leader at Acorn, said: "We are extremely grateful for Skipton's support at Acorn Enterprises. Our brochures now clearly set out all the different elements in which Acorn operates so people can see what they might be interested in. Hopefully this information will encourage more to use our services and help them reach their future employment goals."
The Fund is open to any community organisation looking to carry out a project, event, exhibition or fund raising scheme. To find out more details on the Skipton Community Fund and whether your project would qualify please visit its website at www.skiptoninternational.com/skipton-community-fund