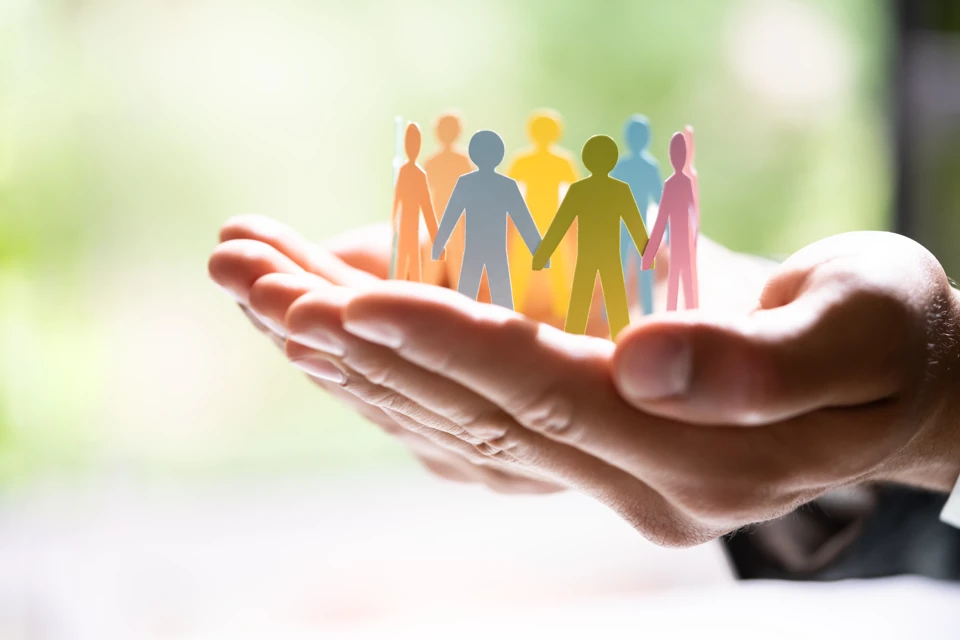 Diversity and inclusion
Skipton is a proud employer of local talent. It's a Channel Island success story and is expanding year on year, embracing new technology and adapting to the changing requirements of today's world.
Skipton promotes diversity and inclusion. As well as committing to the Guernsey Disability Charter, all staff have completed disability and vulnerable customer awareness training.
Hiring for talent and what someone brings to the table — including their diversity of thought, perspectives and background — is a crucial element of Skipton life.
Guernsey Employment Disability Charter
In 2019, Skipton signed up to the Guernsey Employment Disability Charter joining 68 other local firms involved. The aim of the charter is to encourage more employers to make positive commitments around the recruitment, training and retention of islanders with disabilities as well as raising awareness. We have undertaken to adhere to nine commitments which work towards promoting inclusion and giving opportunities to people with a disability.
Since signing up to the Charter, Skipton has provided a successful work experience placement to someone who was introduced through the Guernsey Employment Trust and expressed an interest in the finance industry.
Skipton is also working with the Guernsey Employment Trust to offer those with disabilities the opportunity to attend mock interviews at the community-focused bank, helping them gain valuable experience, feedback and increase their confidence levels.
Health and Wellbeing
Mental health is something we take very seriously at Skipton and we work in partnership with local mental health charities to educate, inform and support each other.
We have five fully trained mental health first aiders amongst us, each of whom is always available to listen and provide support if needed. They're able to support colleagues by noticing signs of poor mental health and talking through any issues.
Living on the beautiful Channel Islands means that outdoor living and exercise is never an issue, but we still actively encourage participation in regular activities, such as cycling, running and swimming.