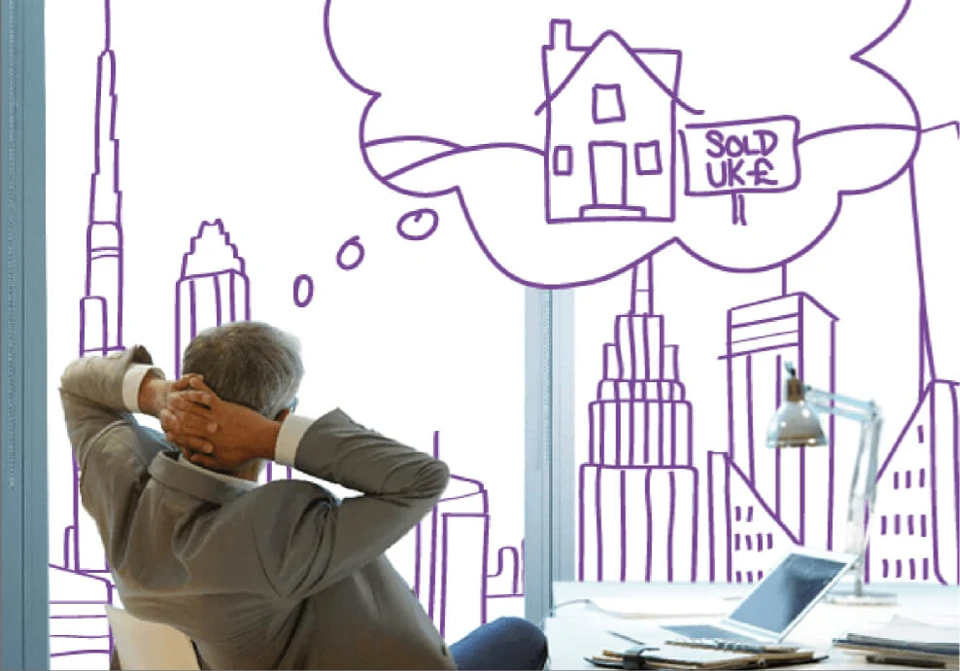 Offshore Mortgage
We offer Offshore Mortgages for Buy-To-Let Investment properties in the UK to customers resident overseas.
UK Mortgage Calculator
If you are resident overseas and require an Offshore Mortgage to purchase or remortgage a UK Buy-To-Let property, we could help.
For over 20 years as an offshore bank, Skipton International has been serving people resident overseas, both British expats and non-UK citizens. We offer an Offshore Mortgage range specifically for overseas residents looking to purchase or remortgage UK Buy-To-Let properties.
At Skipton International we can provide decisions in principle over the phone or via our easy to use Online Calculator, and pride ourselves on being able to make decisions quickly and offer a friendly service. Our experienced underwriters are able to assist you when applying, potentially enabling you to secure your offshore mortgage effectively and quickly. Independent customer service research by Feefo consistently report on high satisfaction levels of our Offshore Mortgage customers.
With the UK housing market demonstrating long term price inflation, many expats are looking to reap the benefits of purchasing a property in England, Scotland, Wales or the Channel Islands* while living abroad. An Offshore Mortgage can facilitate such a purchase at a more modest initial capital outlay.
Finally, we currently offer no product fees on our range of UK Offshore Mortgages.  It should be noted that this is a limited time offer and may be withdrawn at any time. Please click on the following link for more information on our range of UK Buy-To-Let Mortgages.
* Please note Skipton International does not lend on properties located in Northern Ireland, the Isle of Man or the islands of Scotland.
Your home may be repossessed if you do not keep up repayments on your mortgage.
Help and FAQs

FAQs, guides and articles for new and existing Buy-To-Let mortgage customers

Visit Help

Contact us

Get in touch

Buy-to-Let Rates

View our current UK Buy-to-Let mortgage rates here

UK Buy-To-Let Rates
Mortgages with Skipton
Are you are an overseas residents considering investing in UK Buy-To-Let properties? Talk to us about your options, we'd love to help.