10th Aug 2016
Be a part of history… 'Time passes by' – The Geocaching Art Trail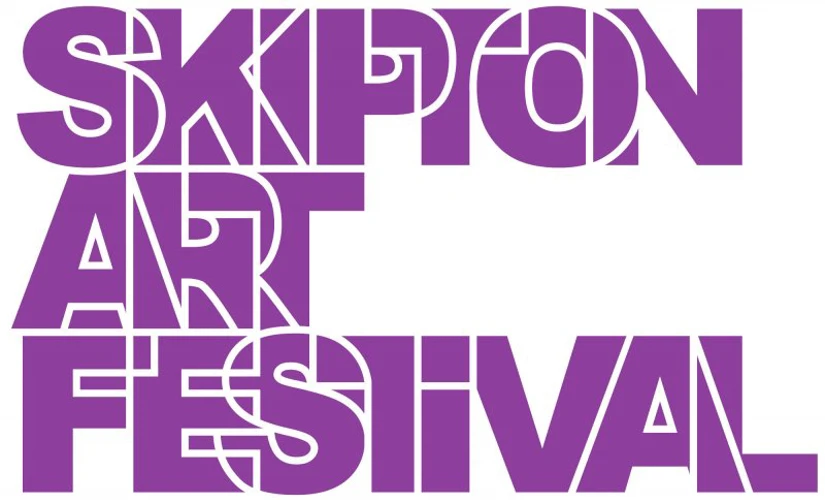 Dotted about the Island in nooks, crannies, hanging from buildings,
 wrapped around objects and displayed in other ways are 12 giant canvasses
painted up by members of the public and Les Nicolles Prison.  
Members of the Prison took part in this innovative project, Time Passes By, which demonstrated how the arts can make a significant impact on offenders' lives.
Now the public are invited to follow The Geocache Art Trail around the 12 Guernsey Heritage sites, search for the hidden geocaches and share images of their own art projects onto the Skipton Art Festival Facebook page, using the hashtag: #TimePassesBy.
The canvasses show images of Guernsey's heritage based around an aerial map of the Bailiwick and the coastline of France, and when put together depict the £1 Guernsey note. The locations at which each canvas will live for the month of August have been specifically chosen as areas which represent Guernsey's unique heritage.
The 12 Guernsey Heritage Sites form a Geocache Art Trail which can be followed by way of a map available at various outlets all over the Island. The map and trail are free to use and at each of the 12 stops there is an art project contained within the hidden geocaches suitable for both children and adults alike.
You can find out interesting facts about the sites and clues on how to find the geocache. When found, there is a small art project for all ages to be as creative as you wish, as well as tradable items and a log sheet to log your find. You can then share your experience and a photo's of your masterpieces for others to see.
The third part of this installation will be the regrouping of the canvasses at the end of August. They will be created into sculptures which represent architectural forms within the Guernsey landscape. These will then be displayed in the grounds at Castle Cornet for the month of September, morphing mysteriously from one form to another, week by week.
Dr Jason Monaghan, Head of Heritage Services said: "We are pleased to be able to host artworks at our sites where they add an extra dimension to ancient landmarks. By following the maps and trails, people can discover both heritage and art. It is an opportunity to visit unfamiliar sites and a prompt to revisit places often seen before."
The overall composition has been designed and drawn by artist Frances Lemmon, who is also one of the The Guernsey Art Network Committee, organisers of the festival. She said: "Art can be moved out of the studio space and into the public domain, thereby involving as many people as possible in its creation and response. This project has certainly achieved that already. The Prison has been exemplary in their professionalism and enthusiasm for this project - it has been a pleasure to work with them. I would like to thank Norman Piette who kindly donated timber and fixings, as well as sculptor Joe Kincaid and artist Patrick Farncombe; without their help this project wouldn't have got off the ground."
David Le Feuvre, Head of Learning, Skills and Regimes at the Prison, said: "Guernsey Prison has been delighted to be able to contribute towards this project for the Skipton Art Festival. Education is a key part of all prisoners' rehabilitation and projects such as this not only enable individuals to develop their personal skills but also to know that they are making a positive contribution to the local community. Ryan Hockey, who undertook most of the work on this project is justly proud of the work he has done."
Jim Coupe, Managing Director of Skipton International said: "Art can change lives – we hope that those taking part in the Time Passes By project have gained a wealth of personal and social development – art provides a huge boost to self-efficacy whilst giving an opportunity to learn new transferable skills.
To take part, go to www.gan.org.gg, click on the Geocache Art Trail link and scroll down to select the information on the geocache you would like to find.
Don't forget to upload your art projects onto Facebook using the hashtag: #TimePassesBy