18th Dec 2020
Skipton Swimarathon tops £70,000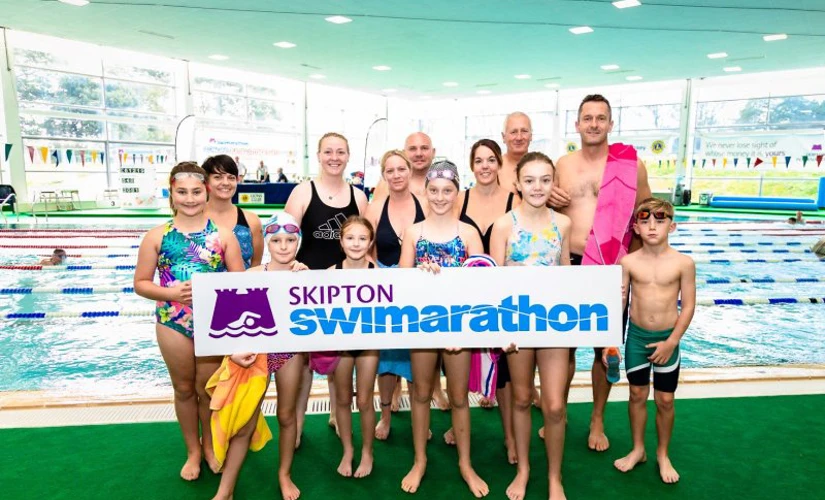 The Skipton Swimarathon, sponsored by Skipton International, has raised in excess of £70,000 this year, the largest amount in its 44-year history.
A final donation from the pupils and staff at Melrose, following their sterling swimming efforts in October, propelled the fund to the record height earlier this week.
Nick Guillemette, Chairman of the Skipton Swimarathon Committee, said: "The number of individuals and businesses getting involved has continued to rise year on year and I think the impact is clear to see given that we are now celebrating another record-breaking year.
The Swimarathon ticks so many boxes for people to get involved with, and the fun had by all ages – particularly in what has been a challenging year for the world at large – is a joy."
Mrs Helen Le Maitre, Head of PE at The Ladies' College said "Every year we are amazed at how well our students support this event - both in the water and supporting from the side-lines. Such incredible team spirit and a wonderful atmosphere. Our junior school pupils at Melrose raised a whopping total of £3000.15, which meant we were awarded one of the prestigious 2020 Skipton Swimarathon Awards, which is in recognition of the girls' efforts." 
Head of Melrose PE, Liz Dudin, added: "We're so pleased that our pupils are harbouring a love of exercise at such a young age and we're committed to nurturing this passion throughout their years with us."
The dates for the 2021 Skipton Swimarathon have been announced as 29 September to 3 October.
Our media centre
If you are a journalist requiring more information about Skipton International please contact Julie Todd, PR Manager. Email your queries to Julie.Todd@skiptoninternational.com or call +44 (0) 1481 734002
Contact us