15th Jul 2021
Skipton Swimarathon challenge is on!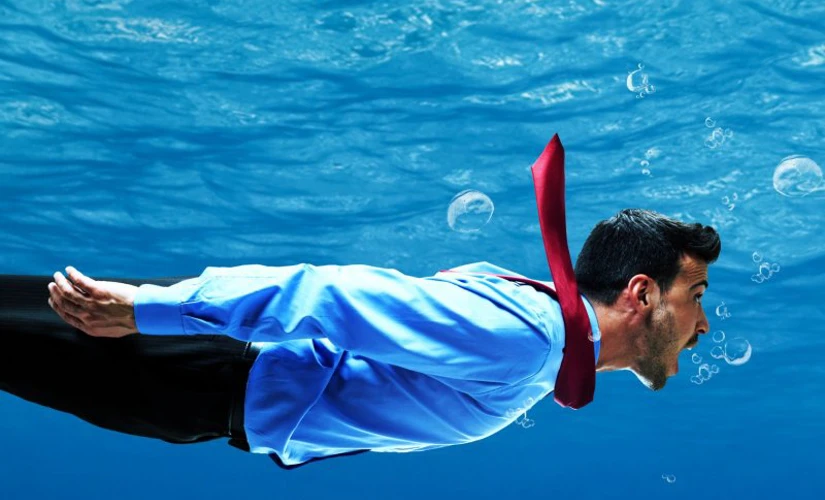 The Skipton Swimarathon is encouraging corporate teams to swim for charity this year, as part of its Corporate Sponsor Awards Scheme. For the fourth year running, the fun-filled community event will be handing out awards to those organisations who manage to raise the most funds.  The Awards will recognise four levels of fundraising, with accreditation rosettes being given to companies to acknowledge their support.
Platinum Awards are given to teams who raise in excess of £2,500, with Gold Awards for in excess of £1,500. Silver Awards will be given to those firms that raise more than £1,000 and Bronze Awards for those who contribute £500 or more.
Aaron Walden, Skipton's Commercial Manager, said: "We know that there's a lot of friendly competition between local companies and we would love to see this take place in the pool at Beau Sejour, raising money towards a good cause. As well as being part of a fun event, those firms who dig deep into their pockets will also benefit with recognition from the Sponsor Awards, in addition to social media exposure and publicity surrounding their efforts."
Swimmers will this year be raising money towards two main beneficiaries: Citizens' Advice Guernsey and the Priaulx Premature Baby Foundation. Both charities need additional funding to meet ongoing costs.
The Priaulx Premature Baby Foundation has been supporting Channel Island families for the past 18 years. Founded by racing driver, Andy Priaulx, and his wife Jo, following the premature births of both their children, the initial aim was to support local families with premature babies when they felt helpless and alone.
Roll on to 2021 and the PPBF now owns two apartments adjacent to Southampton Hospital, where they provide free accommodation for local families with premature babies and sick children seeking vital treatment. The Skipton Swimarathon's aim is to support the full running costs of at least one of these for the next twelve months.
The Citizens Advice service has always been in demand by our local community but the additional problems created by the Covid pandemic has greatly increased the need.
They desperately need funding to enable them to upgrade their IT system. It has become outdated over the 43 years of their existence and, during the recent lockdowns, the CA was only able to operate a minimal advisory service due to the outdated system. The hardware has been recently supplied by local I.T. provider, Resolution I.T., but there are ongoing support costs. The Swimarathon's financial support will provide some of the funds to cover these.
Nick Guillemette, Chairman of the Skipton Swimarathon, said: "We are delighted at the response to the event so far and it would be fantastic if we could fill all available lanes.  To date, we have had a good response from local corporations, but we would welcome as many as possible to become involved to support these very worthy beneficiaries."
For more information about the Awards and to enter please visit the website https://www.swimarathon.org/corporate-awards
Our media centre
If you are a journalist requiring more information about Skipton International please contact Julie Todd, PR Manager. Email your queries to Julie.Todd@skiptoninternational.com or call +44 (0) 1481 734002
Contact us