18th Jun 2020
Skipton Swimarathon gets the 'safe' seal of approval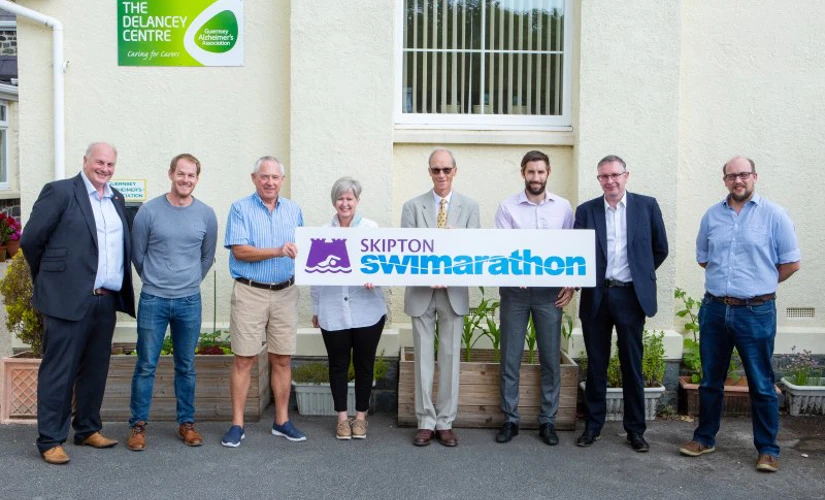 Continuing in the spirit of 'Guernsey Together', the Skipton Swimarathon is pleased to announce that the October 2020 event has been deemed safe to proceed by Director of Public Health Dr Nicola Brink. The island's largest charity fundraiser welcomes swimmers of all ages and abilities to participate, with promises of plenty of fun, frivolity and camaraderie.
Alterations to the event have been put in place as part of ongoing conversation with the Guernsey Health Authorities as the island enters into Phase 5. This will see the implementation of distanced entry and exit points to the pool, segregation of teams and separate holding areas for those waiting to swim. Participants will however still be able to use the changing facilities at Beau Sejour.
Dr Brink said: "The Swimarathon is one of Guernsey's most popular and treasured fundraisers and we were keen to work with the committee to ensure it could still go ahead in such a way that would offer the public reassurance as to the health and safety measures taken. With improved hygiene measures and prevention of overcrowding integrated into the planning, we are confident that the event will be prioritising participants' wellbeing without sacrificing the fun of the competition."
Nick Guillemette, Chairman of the Skipton Swimarathon Committee, said: "We have been working so hard behind the scenes to try to deliver this event in as safe as possible manner and are delighted that it will now be going ahead as planned. Thanks to Skipton International for their continued support and involvement in helping us get this year's event across this hurdle, Not only will the Swimarathon make a massive difference to the charities we support, but I think that some fun and community spirit is just what the island needs at the moment – and we plan on delivering that by the ton!"
The main beneficiary of the 2020 event is the Guernsey Alzheimer's Association which is looking to extend the scope of support it currently offers carers and those who suffer with dementia on the island.
Julie Thompson, Manager of the Guernsey Alzheimer's Association, said: "These have been incredibly tough times for those with dementia and their carers and we have seen an increased demand on our charity. We hope that as many people as possible choose to get involved with the Swimarathon and that the public will dig deep into their pockets to support this year's event with recent circumstances having had such a large detrimental impact on charities – ours included."
Previous Swimarathon participants are being offered priority to book up their lane slots online at www.swimarathon.org. with registration opening to the public on 10 July 2020. The event also welcomes corporate teams as part of its Corporate Award Scheme, which will see Gold, Silver and Bronze awards handed out to those firms who raise significant levels of funds for the competition.
Our media centre
If you are a journalist requiring more information about Skipton International please contact Julie Todd, PR Manager. Email your queries to Julie.Todd@skiptoninternational.com or call +44 (0) 1481 734002
Contact us