23rd Dec 2019
Skipton Swimarathon breaks £60k barrier in time for Christmas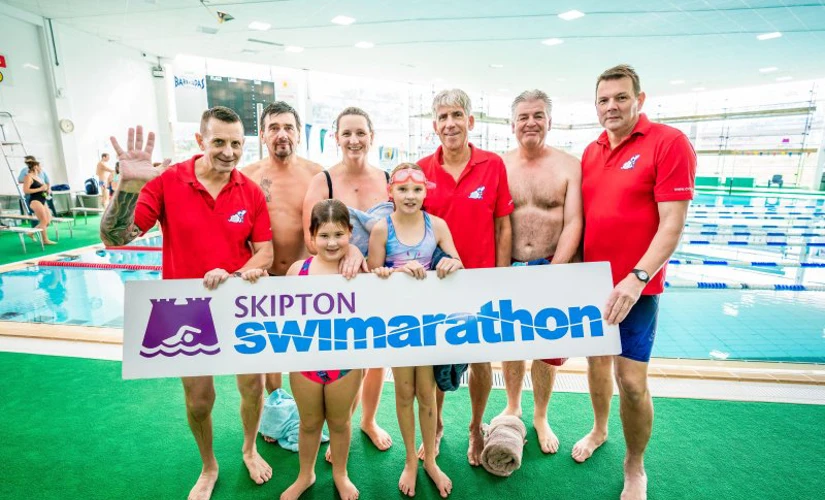 The Christmas wishes of the Skipton Swimarathon committee have been granted, as they announce that funds raised this year for local charities has now exceeded the £60,000 mark for the first time. Donations have continued to trickle through since the completion of the 43rd Skipton Swimarathon in October, with the total now standing at £60,044.
The previous record for funds raised was £56k which was collected in 2006. Funds from the 2019 Swimarathon will be split between the event's main beneficiary, the Cardiac Action Group, and other local charitable causes chosen by the Lions Club of Guernsey and the Guernsey Round Table.
Nick Guillemette, Chairman of the committee, said: "We have been blown away by the community's participation and enthusiasm this year. The Cardiac Action Group was a cause that literally touched many people's hearts and at Christmas when it is a time to remember loved ones who are no longer with us, it will give people comfort to know that this charity now has the funding it needed to continue providing lifesaving equipment and training on the island."
The Cardiac Action Group will continue to raise awareness of heart disease in Guernsey, providing free training on life saving CPR techniques as well as how to use the public AED defibrillator units which can be found around Guernsey.
Skipton International has supported the Swimarathon for 10 years, making it Guernsey's largest charity fund raiser and the highlight of the social calendar for swimmers, schools and community groups.