16th Apr 2020
Skipton Swimarathon name 2020 beneficiary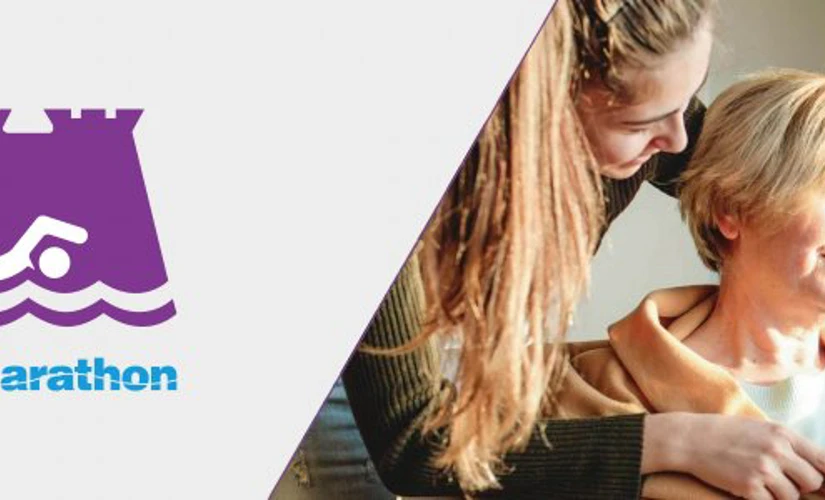 The annual Skipton Swimarathon is ploughing ahead with preparations as it announces its new beneficiary for the October event. Having received many worthy applications, the committee has chosen to support the Guernsey Alzheimer's Association (GAA) who are desperately in need of additional funding to enable them to expand the service they provide to the island, supporting more carers of those with dementia.
With the charity receiving no external funding the GAA relies solely on its own fundraising activities to provide free respite care for carers of those with dementia.  The charity's core services of social activity, education, support and respite care at home currently costs around £25,000 per annum. With the support of the Skipton Swimarathon the charity hopes to identify, train and provide extra sitting staff to meet the increasing demand on its services caused by an ageing population. The number of people in Guernsey with dementia is estimated to be 1,250 with numbers rising rapidly.
Nick Guillemette, Chairman of the Skipton Swimarathon, said: "In these worrying times of uncertainty, we all need something to look forward to and the Swimarathon certainly plays an important part in maintaining our community spirit.  We are still planning on taking to the pool in October, circumstances allowing, and I think people would like a fun and worthwhile event to focus on right now. The work of the Guernsey Alzheimer's Association is vital to our small community and we believe will be a cause that will touch many islanders. On average, 20% of us will suffer some form of dementia as we grow older and place strain on our families."
Julie Thompson, Manager of the Guernsey Alzheimer's Association, said: "We are delighted to have been chosen as the beneficiary of the 2020 Skipton Swimarathon. This funding will enable us to expand our Sitters Service to a greater number of carers who have a loved one suffering with dementia.
"The demand on our charity has steadily increased since we established in 2009 and we have now reached capacity with many more on our waiting list. With the support of the public through this event we hope to be able to double the number of people we currently have working with the charity to offer more families the support they need."
The Skipton Swimarathon broke its fundraising record last year, raising more than £60k towards local charities on the Bailiwick. The Swimarathon has been a fixture on the island's calendar since 1977 and has grown to become Guernsey's largest community fundraising event having raised more than £1,500,000 for local good causes.
Our media centre
If you are a journalist requiring more information about Skipton International please contact Julie Todd, PR Manager. Email your queries to Julie.Todd@skiptoninternational.com or call +44 (0) 1481 734002
Contact us