18th Feb 2020
Skipton receives maximum sustainability rating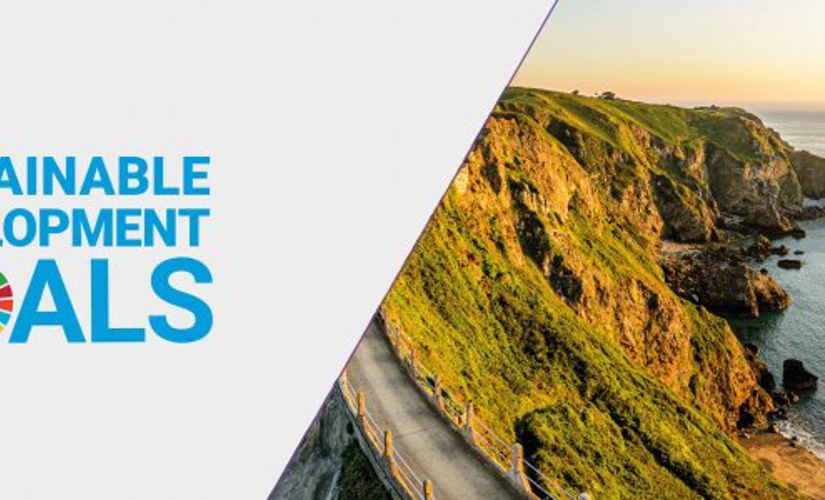 Skipton International, the Guernsey based offshore savings and mortgage bank, has signed up to 'Support our Goals'. This is an initiative established to share stories and business journeys of those supporting the UN Sustainable Development Goals. Just under 500 business globally have now signed up to the programme, with Skipton receiving the maximum four star rating for publically communicating clear and measured targets.
The bank has aligned itself with four of the UN Sustainability Development Goals through the publication of its first Sustainability Report for 2019. The report accompanies the establishment of an Environmental Policy and is part of a wider commitment to formalise the business' approach to environmental and sustainability issues as it looks to play its part in improving and protecting the world.
As part of its new Environmental Policy the Guernsey regulated bank has already offset 125% of its carbon footprint from 2019 and has set targets to continue offsetting it's carbon emissions in the future.  By 2022, Skipton plans to reduce paper consumption by 33% per customer and increase the time its team spend volunteering in the community by 300%. The bank is also committed to help 200 first time buyers into homes every year.
Jim Coupe, Managing Director of Skipton International, said: "We are very proud to be releasing this report to the public and our customers as firm evidence of how we plan to be part of positive change in the world. These goals will make a tangible difference to the environment and we fully expect them to develop over time. We are incredibly passionate about being an effective corporate citizen and doing good in those communities in which we operate."
Skipton's goals will be supported by it's continued investment into local community projects through the Skipton Community Fund, sponsorship of Guernsey's largest charitable fundraiser, the Skipton Swimarathon and its partnership with Arthouse Jersey. The leading Channel Islands bank also partners with the Guernsey Housing Association Partial Ownership Scheme, Andium HomeBuy in Jersey and offers a 100% Next Generation mortgage, helping more first time buyers to get onto the property ladder.
Our media centre
If you are a journalist requiring more information about Skipton International please contact Julie Todd, PR Manager. Email your queries to Julie.Todd@skiptoninternational.com or call +44 (0) 1481 734002
Contact us