4th Apr 2018
Over 70 Creatives for Skipton Open Studios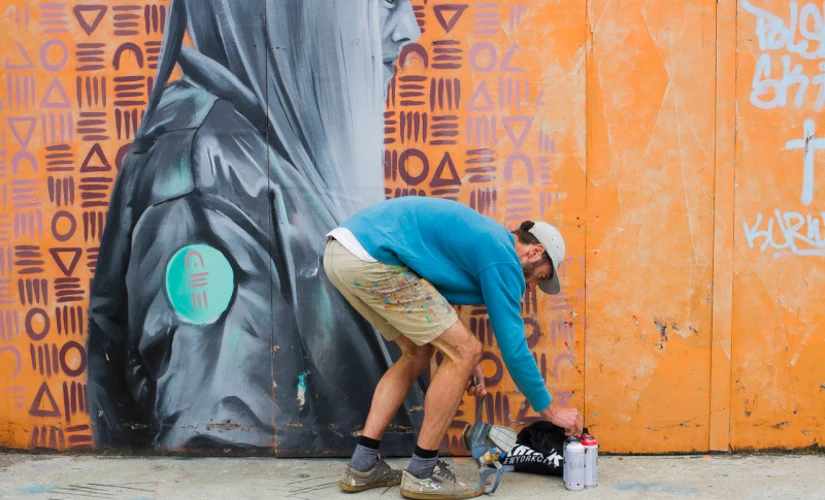 Skipton Open Studios, sponsored by Skipton International and run by ArtHouse Jersey, celebrates the wealth of talented artists and makers in Jersey. In its ninth year, over 70 different artists and collectives are taking part, across 38 different locations around the island.
Familiar faces to the Open Studios will include June Gould, Lisa Le Brocq and Matt Falle and Ian Rolls, who will be showing new work at the newly restored National Trust property in Pitt Street.Many first timers will also be exhibiting including Danny Richardson, Pia Malmstrup and Rian Hotton. Historical properties, which aren't typically used as arts venues, including the Frances Le Sueur centre in the heart of St Ouen's Bay, Le Moulin de Quetivel Mill and Le Hocq Round Tower will also be taken over by artists to showcase work. Cluster venues will house multiple artists' exhibitions in one place, making things easy for the public to meet several creatives at once.
Exhibition venues including The Harbour Gallery will be presenting the work of their members, and CCA International's Summer Show will coincide with Open Studios to showcase work of selected local artists.
Alice Bravery, Producer for ArtHouse Jersey, said: 'We're thrilled that so many new artists have decided to take part in Open Studios this year. It's a testament to the artistic community that an event of this scale can take place across such a broad spectrum of mediums and for visitors there's no better opportunity to get a sense of the genuine cultural character of the island. I believe this event appeals to both locals and holidaymakers, and provides a unique opportunity for personal engagement between Artist and audience.'
Before the studios open their doors from 23rd June, you can come along to a Launch Party, on Friday 22nd June, to see what's in store for the two weeks ahead. Hosted at Beresford Street Kitchen guests can expect a night of music, drinks and entertainment.
This year you can also look forward to a programme of special events, workshops for all age groups, demos, private views and more. Ben Robertson, the artist behind the Skipton Art Series community-inspired street art projects in 2017 will be returning to coordinate a collective of artists rolling out a third wave of new public murals on St Helier's streets. A map of the island's street art will be produced to help you to seek out these artworks on a self-guided walk. Ben will also be holding a Street Art Walk during the Open Studios fortnight to give insight into the designs.  
Participating studios and creative spaces across the Island will be free for the public to visit during the weekends of the 23rd-24th June and 30th June-1st July. Information about the participating artists and programme of events will go live on the Skipton Open Studios 2018 website in Spring.
Aaron Waldon, Commercial Manager, Skipton International said: "We have supported ArtHouse Jersey for many years now as their community arts events bring Jersey to life and are something the whole Island can become involved with. Extending the scope of artists able to participate in this year's Open Studios will no doubt bring new energy to the event and more importantly provide a larger platform to showcase local talent."