15th Mar 2019
Skipton Swimarathon welcome new committee members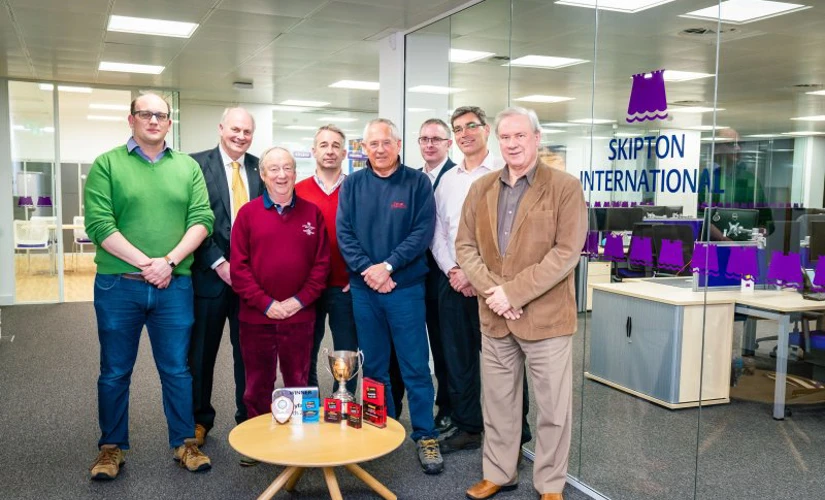 The Skipton Swimarathon has welcomed three new members to its committee for this year's event.
John McLoughlin, Mike Ozanne and Rob Holder will join the committee of the Island's largest community fundraiser, bringing with them a wealth of experience in charitable organisation and fundraising. John McLoughlin as the Fundraising Chairman for Guernsey Lions will be tasked with coordinating this year's Swimarathon event alongside Gary Naftel.
Mike Ozanne as President of the Guernsey Round Table and Rob Holder who is to be appointed President of the Guernsey Lions in June will also be providing input into the direction of this year's event, including selection of the main beneficiary and the all-important Swimarathon ambassador.
Nick Guillemette, Chairman of the Swimarathon Committee, said: "Every year the Skipton Swimarathon has become a bigger and better event, so the challenge is always how can we improve upon the previous year? This is why it's so important to have a succession of new members come to the committee, to bring with them a fresh perspective. We are always looking at ways to be innovative and getting yet more members of the community involved.
"The success of the Swimarathon has always been because it is so inclusive and anyone can be involved, whether they swim or not. The underlying message has always been one of having fun whilst raising money for some very worthy and important causes."
The Swimarathon has been taking place since 1977 and has raised in excess of £1.5 million pounds for local charities. Skipton International came on board as sponsors of the event in 2010 and will celebrate a partnership of 10 years with the Skipton Swimarathon this year. The first Swimarathon raised £19,900 and has grown in momentum to see £53,000 collected last year for various charities including the main beneficiary, the Le Murier Village Project.
The 2019 Skipton Swimarathon will take place from 2nd- 6th October at Beau Sejour and various schools around the Island.
Pictured left to right: Steve Deane, Rob Holder, Hedley Watson, Gary Naftel, Nick Guillemette, John McLoughlin, Ian Atkinson, Roy Bisson.
Our media centre
If you are a journalist requiring more information about Skipton International please contact Julie Todd, PR Manager. Email your queries to Julie.Todd@skiptoninternational.com or call +44 (0) 1481 734002
Contact us