16th Jan 2019
Bowel Cancer Guernsey's Loud Tie Day Back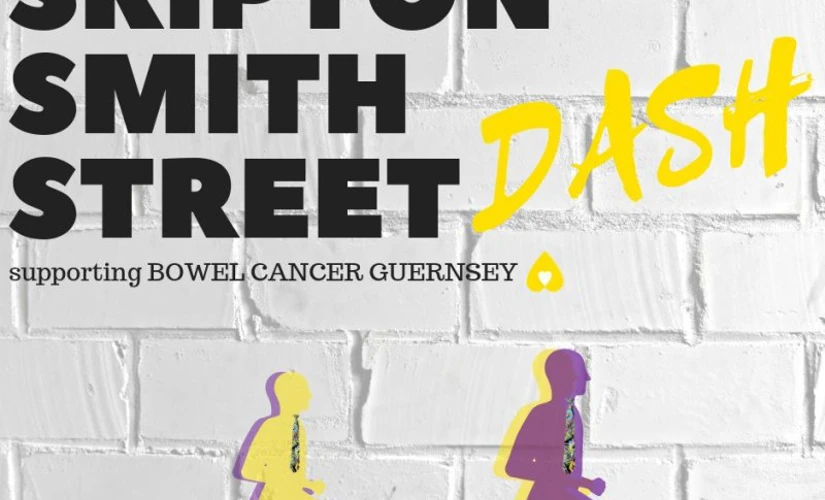 Bowel Cancer Guernsey is inviting islanders to don their loudest tie or scarf on Friday 25th January when the charity will be hosting its annual Loud Tie Day to help create awareness of bowel cancer and raise money to buy specialist diagnostic equipment. 

Everyone from schoolchildren to office workers, retailers to tradesmen and politicians are encouraged to wear their most colourful neckwear and make a donation to the charity for the privilege.
This year, thanks to the generosity of sponsor Skipton International through it's Skipton Community Fund, the charity will be holding a three-legged dash up Smith Street. The Skipton Smith Street Dash will take place during lunchtime on Loud Tie Day, and will see teams of two race up the hill with a loud tie binding their legs. There will be prizes for the loudest tie and the fastest team.
Aaron Walden, Commercial Manager at Skipton International, says: 'We are delighted to be supporting such a worthwhile charity by sponsoring this event. Something like this hasn't been done before and we think it is a great way to get businesses involved in Loud Tie Day. It's going to be a lot of fun and we hope to see lots of teams wearing loud ties, embracing their competitive spirit and taking part.'
Anne Brouard from Bowel Cancer Guernsey comments: 'We are so grateful to Skipton for making this event possible thanks to their generous sponsorship. It is fantastic to be able to do something different and exciting for Loud Tie Day. We hope that lots of people will take part or watch.

'The 2017 Channel Islands Cancer Registry Report showed that Bowel Cancer is the Channel Islands' fourth biggest cancer killer, we want islanders to become aware of the symptoms and that they speak to their GP if they have any concerns, as early detection is critical.

'We know that bowel cancer is seen as only affecting the older generation, as they are at a greater risk of developing the disease. However, we can't emphasise enough that it can affect anyone at any age.'

The charity has a long and successful track record of working closely with the island's health services. Following the successful launch of the Faecal Immunochemical Test (FIT) in 2018, the charity will be using the funds raised from the 2019 Loud Tie campaign to purchase a long colonoscope. This piece of equipment will be based at the Princess Elizabeth Hospital and will be used in the diagnosis of bowel cancer.

'We hope everyone will have a good rummage in their wardrobes or at one of the island's charity shops that are supporting the campaign and find a bright tie or scarf. That will help us get islanders thinking about bowel health,' said Mrs Brouard

Bowel Cancer Guernsey is committed to improving awareness of Bowel Cancer across the Bailiwick by spreading the message that understanding the risks, symptoms and early treatment can save lives.
The charity hopes that workplaces get behind the initiative and encourage their employees to get involved. 'In the past, people have had a lot of fun with this event, such as holding a 'loudest tie and silly scarf competition' at work. If you have a great loud tie or scarf that you wore last year, but don't fancy wearing it again why not swap with one of your colleagues for the day?' said Mrs Brouard.

For more information on how you can get involved in Loud Tie Day or enter the Skipton Smith Street Dash, visit www.bowelcancerguernsey.gg or check out Twitter @BowelCancerGSY and Facebook @BCancerGuernsey.
Our media centre
If you are a journalist requiring more information about Skipton International please contact Julie Todd, PR Manager. Email your queries to Julie.Todd@skiptoninternational.com or call +44 (0) 1481 734002
Contact us