17th Aug 2023
Lauren Walsh has been awarded Skipton's Bursary
Lauren Walsh has been named as Skipton's next Bursary student. Lauren is a former Melrose and Ladies College student and is soon to undertake a three-year Business Management and Leadership degree at Winchester University.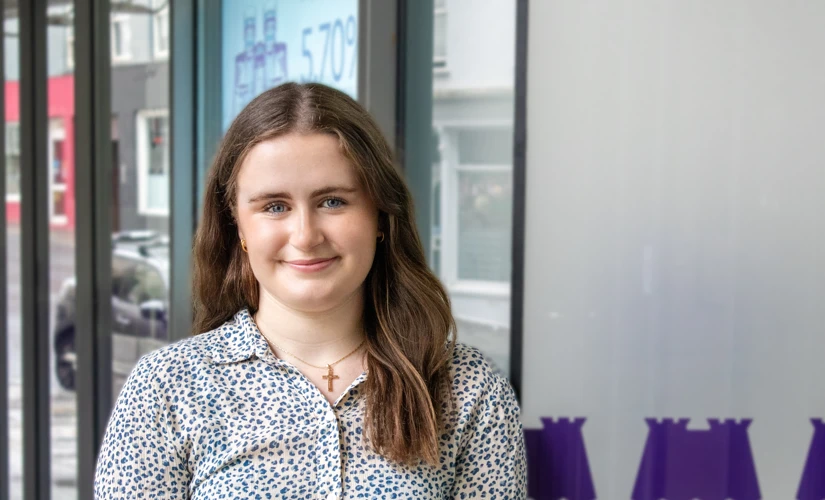 Lauren's news follows the successful Skipton bursary support for local athletics star, Abi Galpin, who has now joined the firm as a permanent employee.
Once every four years one student is offered the opportunity to gain valuable workplace experience through Skipton's Bursary Award, in addition to financial support throughout their university studies. The scheme gives students the chance to explore the financial services industry and the wide range of roles available during their holiday periods.
Lauren, who this week found she had gained the necessary passes in her exams, plans to use her time at university to explore different subject areas, but with a passionate interest in sustainability, she hopes to continue with her work in making the planet a better place. As the first person to join local sustainability group 'Younger', she introduced a biodiversity badge at her school, in addition to mentoring fellow students and acting as mentor to many local scout groups.
Lauren said: "The bursary scheme is a great opportunity to gain practical work experience in subjects that I will be covering in my university degree.
"I'm keen to explore the world of finance, learning about business management, economic practices, and developing skills which will help me in my professional life.
"I think having a clear understanding of all aspects of a business is valuable in any job or sector. I have thoroughly enjoyed my summer stint at Skipton and look forward to continuing my placement later in the year."
Human Resources Manager, Annette Wales, said:
"Lauren is an excellent candidate for our bursary programme. She is ambitious and will commit 100% to her work placement.
"Practical and relevant work experience is invaluable and the varied placements within Skipton will give Lauren the opportunity to explore a range of different business areas as well as learning new skills. We are really excited to provide this bursary to Lauren."
In addition to sustainability interests, Lauren's hobbies include cooking, and tap dancing.