14th Apr 2020
Skipton Fund donates £10k to charities across the Channel Islands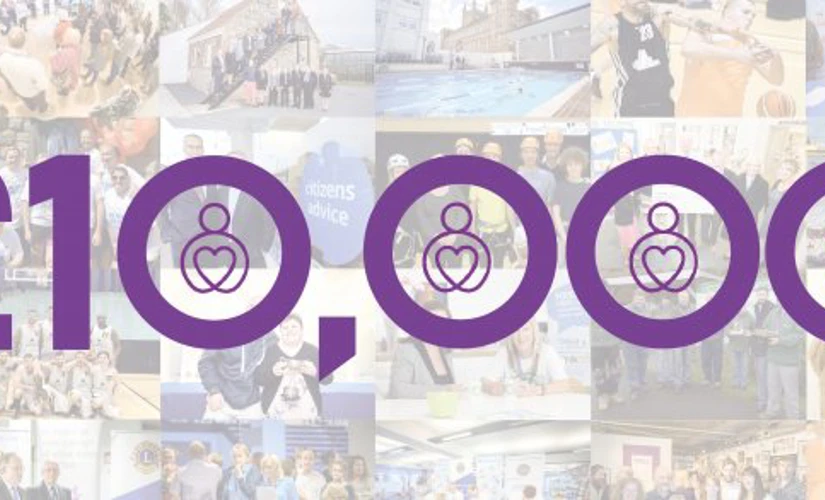 The Skipton Community Fund has donated a total of £10k to charities in Jersey and Guernsey to support them during the Covid-19 outbreak. The Guernsey regulated bank and its staff members have nominated those causes which they felt would be deeply impacted and who perhaps could offer help to those most vulnerable within the community.
A total of £10k has been donated to twelve charities across the islands – Guernsey Chest & Heart, Guernsey Welfare's Foodbank, Guernsey Voluntary Service - Meals on Wheels, St John Ambulance & Rescue, Animal Aid and the GSPCA in Guernsey. And in Jersey - Age Concern, Salvation Army, Caring Cooks, Brighter Futures, Durrell Wildlife Conservation Trust and the JSPCA. 
Funds will assist the Guernsey Chest & Heart Unit at the Princess Elizabeth Hospital as it expands its services, consulting with any islanders that are experiencing respiratory problems through the referral of their GP. The Guernsey Voluntary Service will utilise funds to help them continue to deliver their Meals on Wheels service six days a week to an increasing number of individuals, ensuring they meet health and safety measures imposed by the lockdown. Monies have been gratefully received by St John Ambulance & Rescue helping them to attend to a high number of ambulance calls and to oversee the 'Volunteer Guernsey' project in conjunction with the Guernsey Community Foundation and the Association of Guernsey Charities.
Skipton's employees also wanted to recognise the impact events may have on animals with funds being granted to Durrell helping them to recoup some of the losses from paying visitors whilst the zoo is closed. Animal Aid are continuing to rehome animals and respond to emergency call outs whilst their doors are currently closed. The GSPCA and JSPCA both remain busy and thanks to Skipton's support will be ready for financial hardships which can see a lot of animals require new homes.
Monies will help Age Concern to provide hot and frozen meals for the elderly in the island and to meet the increasing demand on this service. The Salvation Army have been working with the Jersey Government to establish a food bank and will use Skipton's donation to fund food parcels to those in need. Caring Cooks will be using the donation to provide a weekly meal service to a minimum of 30 households every week, supporting islanders with serious illnesses or financial challenges.
Lorraine Mclean, Skipton Mortgage Sales Manager, said: "The Skipton Community Fund usually accepts applications for financial support, but during these unprecedented times we felt it was appropriate to proactively reach out to to offer our support. These charities do fantastic work for the Channel Island community and will no doubt be under considerable pressure at this time. The Community Fund is all about celebrating the islands in which we operate as a business and supporting our fellow islanders, particularly at their time of need."
The Skipton Community Fund was established in 2018 to help promote smaller, less recognised charities through a combination of financial support, increased publicity and where possible staff volunteer services. To date it has supported over 30 projects in the Channel Islands, demonstrating that even a little can go a very long way to making a difference.
Our media centre
If you are a journalist requiring more information about Skipton International please contact Julie Todd, PR Manager. Email your queries to Julie.Todd@skiptoninternational.com or call +44 (0) 1481 734002
Contact us