17th Jun 2021
Border restrictions cause cancellation of the Skipton Cup
The Skipton Cup tournament between FC Isle of Man and Guernsey FC has been postponed until 2022 due to changes in the current border restrictions of both islands.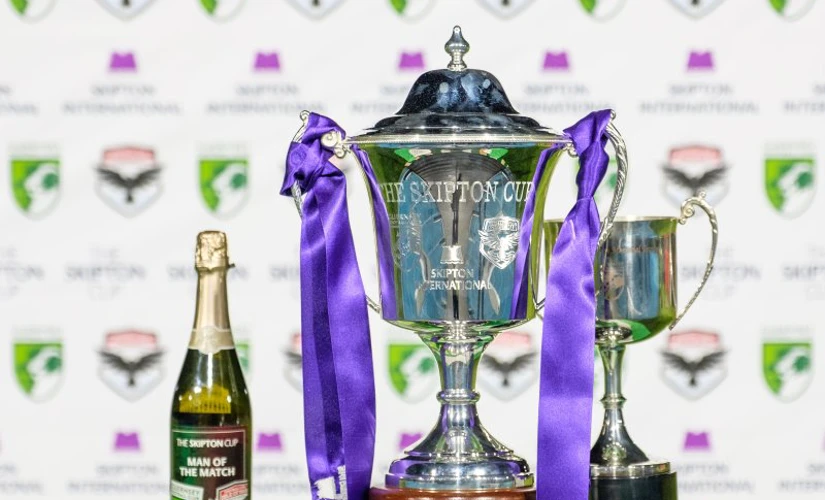 As recently announced by the respective islands' governments the requirement for visitors, to both Guernsey and the Isle of Man, will be restricted to those who have received both Covid vaccines two weeks prior to travelling. This has resulted in it being unrealistic for the players, coaches, official and fans of both teams to be able to meet the criteria and has resulted in the reluctant decision of both clubs, along with Skipton International, to postpone the 2021 competition.
While this announcement is disappointing for all concerned, it is a sensible decision.  Both clubs will now look forward to their respective upcoming 2021/22 seasons and of course the 2022 Skipton Cup.
Ty Smith, Commercial Director for the Ravens said:
"Plans were already well underway, with tickets sold and planes chartered. We had high hopes for two keenly-fought matches, and couldn't wait to host Guernsey FC at the Bowl for the first match on 17th July, but sadly it's not to be.
"The safety of our players and fans is paramount to us, and we have no option but to follow the official guidelines. We will be in touch with those who have already booked tickets shortly."
Jim Coupe, Managing Director of Skipton International, who sponsor the tournament, said:
"We are extremely disappointed that the 2021 Skipton Cup tournament has had to be postponed, but we were always aware that the pandemic might have an impact.
"We are very proud sponsors of the Skipton Cup, and look forward to coming back bigger and better in 2022."
Our media centre
If you are a journalist requiring more information about Skipton International please contact Julie Todd, PR Manager. Email your queries to Julie.Todd@skiptoninternational.com or call +44 (0) 1481 734002
Contact us