27th Oct 2015
Record Breaking Skipton Swimarathon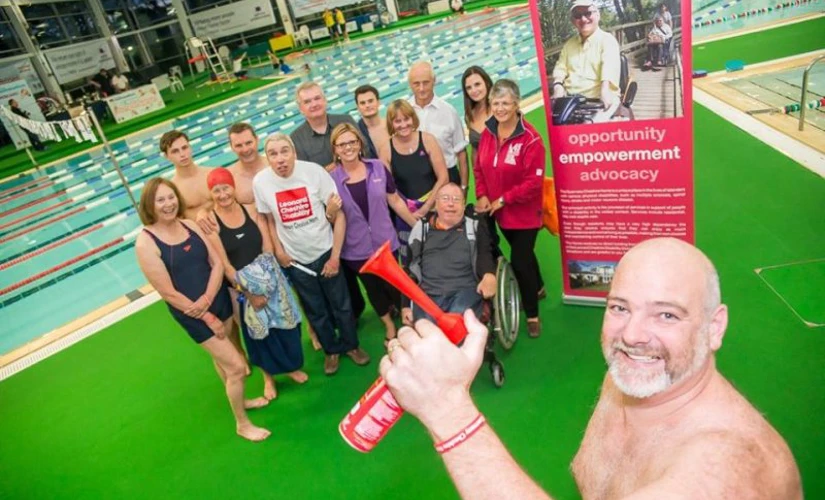 Swimmers raised over £55,000 for local charities during the 39th Skipton Swimarathon, Guernsey's largest annual community fundraising event.
1,790 swimmers swam over 647 km to make this a record breaking event, bringing to over £1,300,000 the total funds generated by the event since its launch in 1977.
Steve Hogg, Chairman of the Skipton Swimarathon, said: "It has been a great success and I would like to say a big thank you to all those who took part and to all the people who supported and sponsored them.
"This is truly a community event, with everyone from two-year-old beginner swimmers, to people who have swum the English Channel, taking part."
This year's main beneficiary was The Guernsey Cheshire Home. The event has been sponsored by Skipton International since 2010 and is organized jointly by the Lions Club of Guernsey and Guernsey Round Table.
Jim Coupe, Managing Director, Skipton International, said: "Skipton International are proud to sponsor this event. It is wonderful to see so many families, companies, sports clubs and groups of friends get together to form teams, and to swim for such good causes."
Alongside the eight lanes of swimming at Beau Sejour, supporters took to the water at three schools as part of Swimarathon At Large. Pupils from Les Beaucamps School, The Grammar School and St. Sampsons High School all took the plunge.
A trophy ceremony will be held on Wednesday 21 October when the Skipton Swimarathon committee will present awards for a number of achievements during the event.