5th Dec 2014
Partial ownership mortgages getting local people into their own home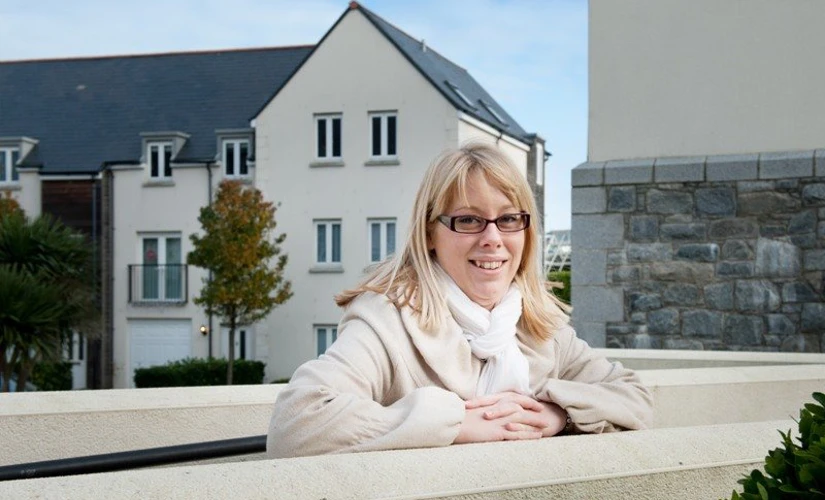 Skipton International's partnership with the Guernsey Housing Association (GHA) has seen the first Islanders moving into their new homes in plenty of time for Christmas.
The GHA scheme provides partial ownership for local people whose needs can't be met in the general housing market. Learning disability nurse, Joanne Penney is one of the first to benefit from the partnership, 'This was the only way I could afford to buy a property so it's been really important to me. I phoned up several mortgage companies and had conversations about how much I earned and if I could buy my own property outright, and there was no possibility anyone was going to lend me enough. A couple of my friends have partial ownership homes too and it's the only way to be able to afford to get a mortgage on the island.'
Joanne's flat is on one of two current GHA schemes, one at Cour du Parc and the other at Brock Road. Director of Credit at Skipton International, Philip Winfindale said the bank's partnership with GHA is realising just what it set out to achieve, 'As a Guernsey bank we want to make sure we are providing opportunities for locals who might otherwise face a lifetime of renting. The GHA scheme is the perfect partnership for us. They are providing good quality properties and we are able to use our local underwriting knowledge to ensure prospective homeowners are able to get their first steps on the property ladder.'
Skipton International will provide a Guernsey mortgage of up to 100% of the applicant's share of the house. Purchasers are able to buy between 40% and 80% of their home with the remainder at a competitive rent.
Joanne is looking forward to spending her first Christmas in her own property, 'It's really nice knowing my flat is mine and that no one is going to tell me I've got a month's notice to move out. The whole process was really straightforward, Skipton were great. I went in to talk to them, and they explained all the options, helping me to make sure I made the right choice. '