6th Aug 2014
Guernsey's leading mortgage lender supports Partial Ownership scheme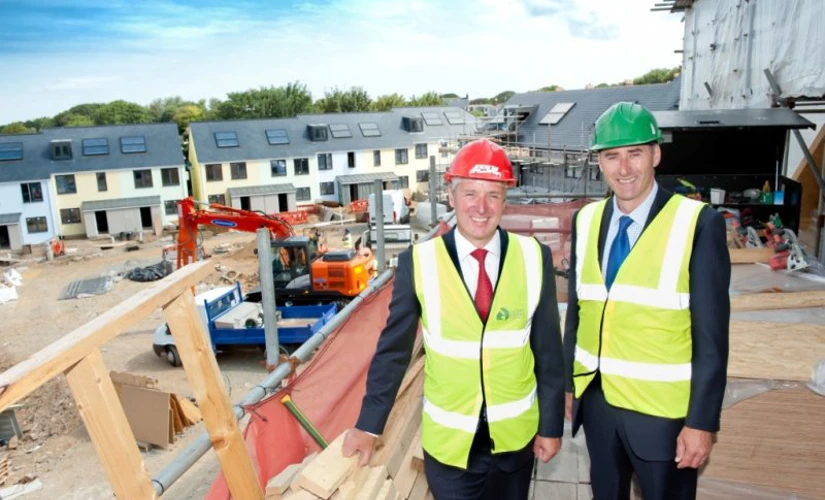 Skipton International has announced it is to start providing mortgages under the Guernsey Housing Association (GHA) partial ownership scheme.
The GHA provides social rented housing and partial ownership for Islanders whose needs cannot be met in the local housing market.
Director of Credit at Skipton International, Phillip Winfindale said the local bank is delighted to be able to support the scheme, 'Partial ownership is designed to make home ownership more affordable for first time buyers who want to stop renting but can't afford to get onto the property ladder. As a Guernsey bank we want to invest in our Island community and this is an excellent way of providing opportunity to prospective home owners who might otherwise face a lifetime of renting.'
Skipton International will provide a Guernsey mortgage of up to 100% of the applicant's share of the house. Purchasers are able to buy between 40% and 80% of their home with the remainder at a competitive rent.
There are currently two GHA developments, Brock Road (Clos L'Ecole) which will offer 40 x 1, 2 & 3 bed houses and flats of which 14 can be partial ownership and the rest for rental. Plus Cour du Parc, which is a development of 50 x 1 & 2 bed flats. 15 of these will be available for partial ownership. Both are due for completion after this November.
GHA Chief Executive, Steve Williams said they are very pleased that Skipton International has decided to support the scheme, 'There is currently only one other active lender providing mortgages and so Skipton International's entry will provide a choice for our purchasers. The fact that Skipton is also a local bank is another positive as they have local underwriters who understand Guernsey market conditions.'