19th Jan 2021
New look for a new year for Skipton International
Skipton International, the Guernsey-licensed bank, has a new look. This follows the appointment of a new design agency to take the award-winning bank forward.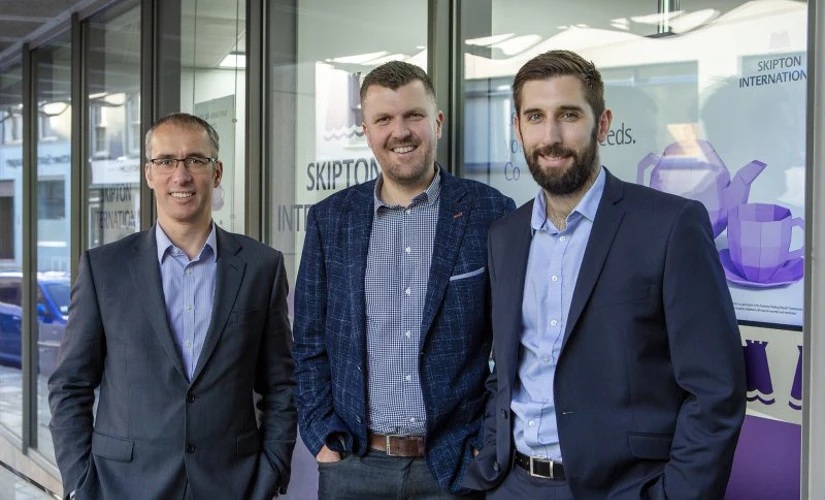 The creative was carried out by Guernsey-based design agency Rock & Small
Matt Collas, Managing Director of Rock and Small, said: "Following a robust tender process, we were delighted to have been chosen as Skipton's new design partner. Starting off with a full refresh of the website and advertising collateral was thoroughly enjoyable. My team and I look forward to a mutually rewarding working relationship with Skipton in the years to come."
Aaron Walden, Skipton's Commercial Manager, said: "As a locally-based bank at the heart of the community we try to recruit local organisations to support our business.
"We are delighted with the initial work undertaken by Rock and Small and we hope the new creative will enable our brand to continue to evolve."
Skipton is led by Managing Director, Jim Coupe, who commented: "I am looking forward to continuing the growth of the Skipton International brand, both off and on island.  Guernsey has a strong reputation in the wider marketplace and I am looking forward to seeing how our new look helps to grow our business."
Our media centre
If you are a journalist requiring more information about Skipton International please contact Julie Todd, PR Manager. Email your queries to Julie.Todd@skiptoninternational.com or call +44 (0) 1481 734002
Contact us