17th May 2021
New committee members for Skipton Swimarathon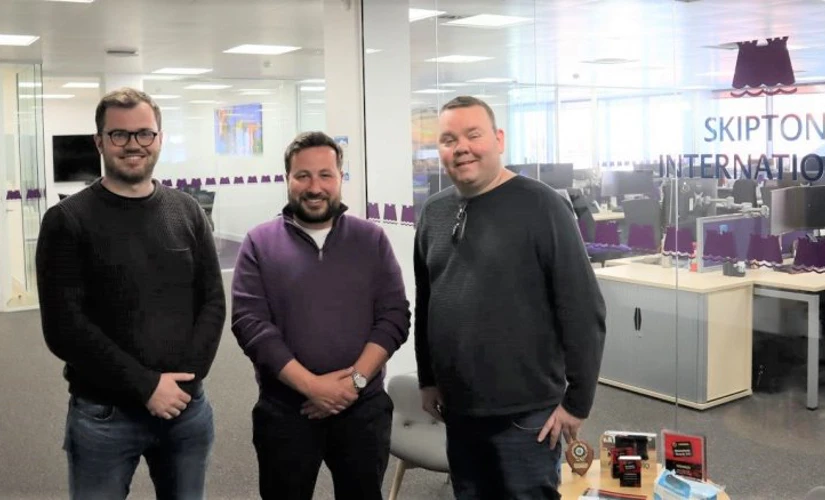 The Skipton Swimarathon has welcomed three new members to its committee for this year's event.
Chris McDonnell, David Wilson and Tom Allison have joined the committee of the island's largest community fundraiser, bringing with them a fresh perspective in raising funds for local charities.
They will be providing input into the direction of this year's event along with the all-important Swimarathon ambassador, Adrian Sarchet, as well as helping to ensure another smooth operation for all involved.  This year's beneficiaries are Citizens Advice Guernsey and the Priaulx Premature Baby Foundation.
Nick Guillemette, who has been Chairman of the Swimarathon Committee for the past five years, said: "Every year the Skipton Swimarathon has become a bigger and better event, so the challenge is always how can we improve upon the previous year. I am really pleased to welcome the new committee members, to bring with them a fresh perspective. We are always looking at ways to be innovative and getting even more members of the community involved. "The success of the Swimarathon has always been about having fun whilst raising money for some very worthy and important causes."
The Swimarathon has been taking place since 1976 and has raised in excess of £1.75M for local charities. Skipton International came on board as sponsors of the event in 2010 and will celebrate a partnership of twelve years with the Swimarathon this year. The very first Swimarathon raised £19,900 and has grown in momentum to see over £70,000 collected last year for the Guernsey Alzheimer's Association and other charities supported by the Lions and Round Table.
The 2021 Skipton Swimarathon will take place from 29 September to 3 October at Beau Sejour, and various school pools around the island.
Our media centre
If you are a journalist requiring more information about Skipton International please contact Julie Todd, PR Manager. Email your queries to Julie.Todd@skiptoninternational.com or call +44 (0) 1481 734002
Contact us