6th Jan 2015
Talent sought for new art spectacle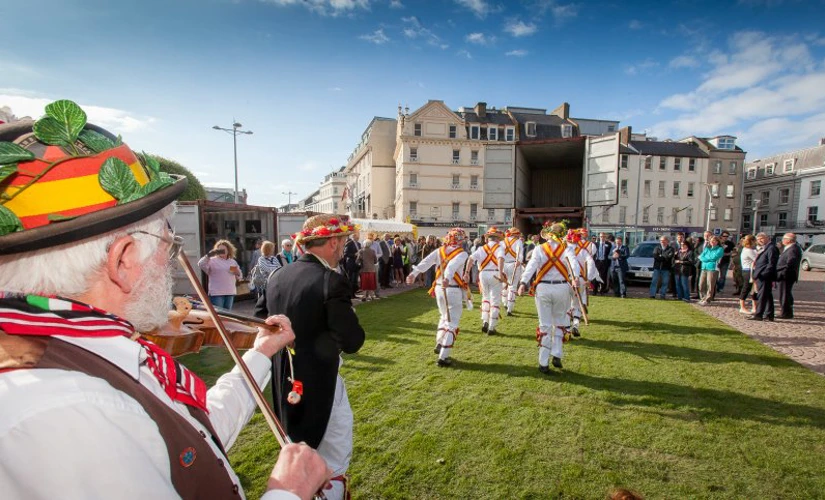 The Jersey Arts Trust and Skipton International are delighted to launch the Skipton Art Series that will encompass Skipton Open Studios, as well as other visual art events throughout the next two years.
This means that the hugely popular Skipton Open Studios will become a biennial event from 2016.
Having supported Skipton Open Studios for the past three years, Skipton International has renewed its commitment to Island artists and the Jersey Arts Trust (JAT) to organise and develop community events over two years and to stimulate and encourage artistic collaboration, creativity and support.
Sasha Gibb, Visual Arts Co-ordinator at Jersey Arts Trust, said: 'We are delighted that Skipton International has reinforced its fantastic and generous support for Jersey's artistic community. We hope the new format will give artists greater freedom to create a new body of work, develop links and collaborations with other artists as well as having the opportunity to take part in an enormous (literally) public exhibition at the end of the year.'
Now, the search is on for artists to take part, and those interested are invited to apply.
Successful applicants of Skipton Art Series  2015 (SAS15) will:
Be invited to get involved in an artist-led, Island wide, public art installation
Receive support for, and regular updates of events
Be invited to show a piece of current work in the Jersey Public Gallery
Have the opportunity to submit work for a solo exhibition, joint project or artist-curated exhibition at the Public Gallery
Have their contact details published in the gallery's exhibition guide
The Managing Director of Skipton International, Jim Coupe, said they were delighted to have renewed and reinforced the successful relationship with the trust.
'Working with the JAT over the past three years in showcasing the amazing wealth of artistic talent in the Island has been a thoroughly rewarding experience. We are looking forward to even more exciting and innovative ways to promote local artists and to further engage with Islanders of all ages, visiting artists and tourists,' he said.