4th Oct 2021
Skipton named as finalist in prestigious Moneyfacts Awards
Skipton International has been announced as a finalist in this year's Moneyfacts Awards in the 'Best Offshore Savings Bank' category. Previous winners in these awards include Virgin Money and Atom Bank.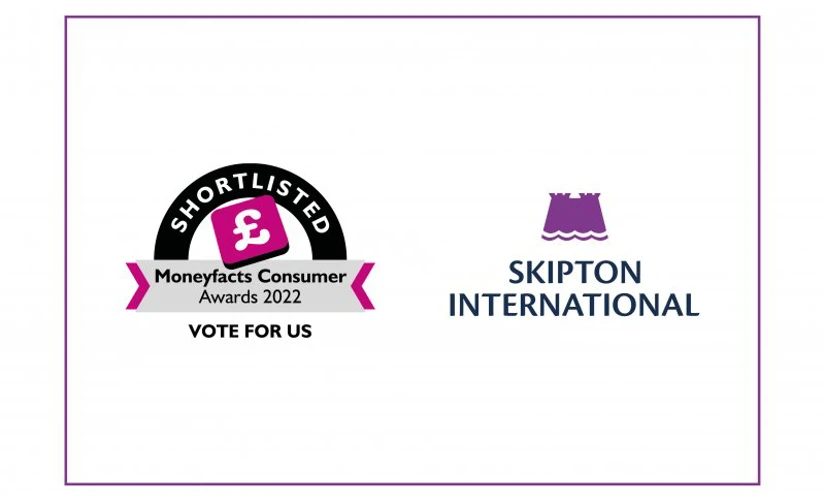 These awards help the public make the most of their money by showcasing the very best products and providers available when looking at their family, household and personal finances. The aim of these awards is to give the UK's millions of customers a voice and a chance to reflect on how they feel about the range of products available to them. Combining honest customer feedback with the products Moneyfacts' expert analysis deems to be the best, will reveal which providers are truly best in class.
Moneyfacts.co.uk is an entirely independent comparison website and authorised by the Financial Conduct Authority for mortgage, savings, credit and insurance products. There is no cost to the consumer and their service is entirely free – with no need to share any personal data to access the comparison tables. It is highly regarded within the financial and insurance industry sectors.
The Moneyfacts research and insight teams assess products across all of the awards categories, looking at technical strengths and weaknesses, product ranges, terms and conditions and product availability. The top 10 from this analysis then go forward to form the shortlists for the 2022 awards.
Nigel Pascoe, Business Development Director at Skipton International, said 
"We are extremely honoured and proud to have been nominated as a finalist in this year's 'Best Offshore Savings Bank' category at the Moneyfacts Awards. We know our products are consistently rated highly on the Moneyfacts comparison site, and feedback from our global customer base indicates our customers are more than satisfied with our offering. However, to get put forward by Moneyfacts for an Award is extremely humbling and we are looking forward to celebrating with other industry professionals at the Awards ceremony."
Our media centre
If you are a journalist requiring more information about Skipton International please contact Julie Todd, PR Manager. Email your queries to Julie.Todd@skiptoninternational.com or call +44 (0) 1481 734002
Contact us