2nd Jul 2014
A look at the local property market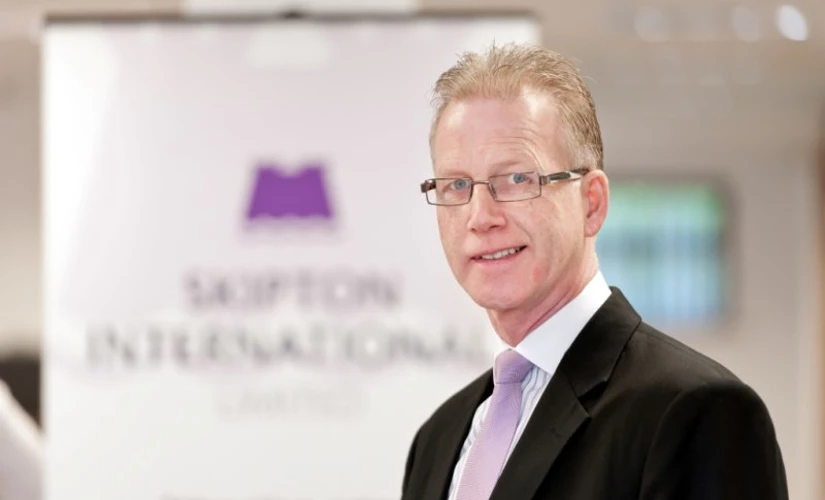 It was a tale of two different islands in the first quarter property prices, with Guernsey showing a small rise and Jersey a slight drop. However, those headline figures don't reflect the true picture of what is going on in the Channel Islands' housing market as Nigel Pascoe, Director of Lending, Skipton International explains.
Guernsey was the first to report its latest housing statistics for the first three months of this year. The mix adjusted average price for a local market property rose 1.1% on the same quarter last year, and 1.5% higher than the final quarter of 2013. In Jersey the story was the opposite, the mixed adjusted average price of homes was 1% lower than the previous quarter and 2% lower than 2013.
It's easy to make instant assumptions from these figures, but it's important to also look at the greater picture, including the number of properties being sold. The story here is exactly the opposite: Guernsey saw a dip in its transactions whereas turnover in Jersey jumped more than 50% on the first quarter of last year, which although the start of 2013 was unusually low, is still a positive.
So, what is really going on? Jersey has been undergoing a period of price correction since the huge price rises in 2007 and 2008 which saw hikes of nearly 19% and 12% respectively. The latest quarter's figures were pulled down by the decline in the price of three bedroom homes, which had seen some of the biggest rises historically, and they are now at their lowest mean price since 2007. This is of course good news for those hoping to buy as it makes a family home more affordable. It is this sector of the property market which pulled the overall index down as the mean price of 2-bed flats and 2 and 4 bed houses rose slightly.
The Starter Homes Deposit Loan Scheme in Jersey, for which Skipton International was the only lender, has now finished. It helped 51 individuals and families to buy their own homes, and this has had a stimulating effect throughout the whole market enabling others to sell and move, as well as boosting ancillary trades such as removals firms and decorators.
The housing market is also a reflection of the economy and in Jersey the seasonally adjusted figure for those registered as Actively Seeking Work, is at its lowest level in two years. The Jersey economy is showing some signs of a modest recovery and that is likely to be reflected in the housing market.
In Guernsey the housing market didn't see the big price inflation prior to the economic downturn and so its market hasn't needed to re-balance to quite the same extent. Instead it has seen moderate growth throughout the recession. However the number of people unemployed in Guernsey, although a small percentage of the population, has until very recently been rising steadily. The good news is the latest figures suggest unemployment is now on the decline, but this different trend in the two economies could go some way to explaining why there has been a discrepancy in the turnover.
There is also an external factor which could have an impact on both Islands' housing markets, and that's the UK's Mortgage Market Review (MMR) which came into effect at the end of April.
The main changes are that lenders must now take more responsibility for assessing if a customer can afford the loan, and rules on affordability have been tightened to encourage responsible lending.
So how is this affecting Guernsey and Jersey? Some lenders will follow their UK parents and so their mortgage application processes have changed. Whilst it's a positive that more safeguards will be brought in, it is slowing down the application process, particularly for the next few months as the system settles.
At Skipton International our lending criteria hasn't changed too much because we have always lent responsibly. Improvements in the Review have been our long standing practice. Because we are local we also understand the local situation and have always been adaptable and responsive.
We will have to wait until the next quarter figures are out before we see what effect, if any, MMR has had. We do know that our mortgage business in Jersey is booming. Having announced that our lending in Jersey overtook Guernsey's in March, it is positively forging ahead with record numbers of applications coming in to our underwriters. Affordability coupled with excellent customer service is the backbone of our business, and now the route to owning your own home in our Islands.