8th May 2017
Children's Library Project to benefit from the Skipton Swimarathon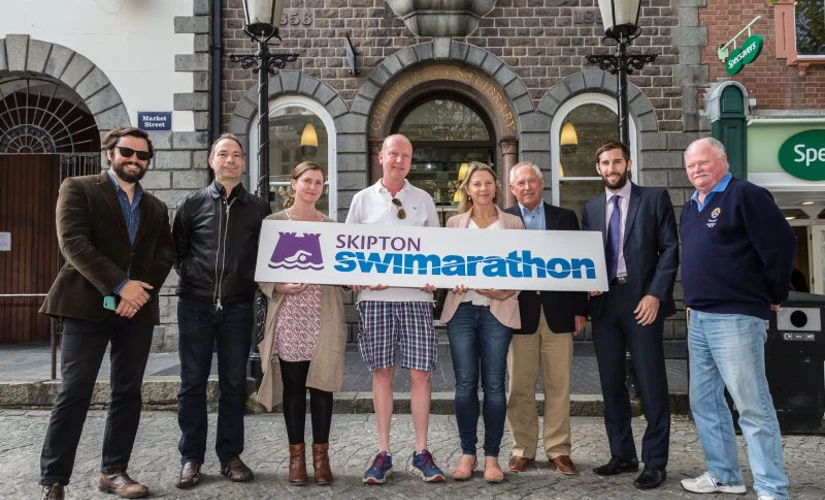 The Skipton Swimarathon 2017 committee is delighted to announce the Guille-Allès Children's Library Project as this year's beneficiary.
Nick Guillemette, Chairman of the Skipton Swimarathon, said: "The committee and I were excited by the uniqueness of the Children's Library Project. Guille-Allès plan to create an imaginative space where children will be inspired to read and learn away from a formal educational environment. We are proud to support a project that will have a lasting impact on our community."
Guille-Allès has a well used Children's Library service that the Children's Library Project is committed to renewing. Funding for the library historically came from the Guille-Allès Trust and the States of Guernsey. Since 2001 the States maintenance grant has not increased and the Children's Library Project fell out of scope of the budget. Now, the Children's Library and Trustees are committed to raising the funding required to transform the space.  
Talking about being chosen as the 2017 beneficiary, Laura Milligan, Chief Librarian at the Guille-Allès Library, said: "It's fantastic that the Skipton Swimarathon organisers have chosen to support the Children's Library Project this year. Funds raised from the Skipton Swimarathon will go a long way to achieving our £120,000 target. Now that we have our lead sponsor we are excited to work with CCD Architects to bring their designs to life for the Skipton Swimarathon Reading Room."
The Skipton Swimarathon is organised jointly by the Lions Club of Guernsey and Guernsey Round Table, and is sponsored by Skipton International. Last year 1,778 swimmers took part in the event raising in excess of £50,000.
For the eighth year Skipton International is proud to sponsor the event, and sit on the Skipton Swimarathon Committee. Skipton International's Commercial Manager, Aaron Walden, said: "The Swimarathon prides itself on being a community event for everyone to enjoy. The Children's Library Project will not only benefit the children and families of the Bailiwick but will also support the creative development of the next generation. Skipton is proud to support this project and hope that swimmers will raise another fantastic sum to enable the refurbishment."
The Bailiwick's largest fundraising event runs from Wednesday 4 October to Sunday 8 October.