25th Feb 2014
Skipton strengthens position as a leading Channel Islands' bank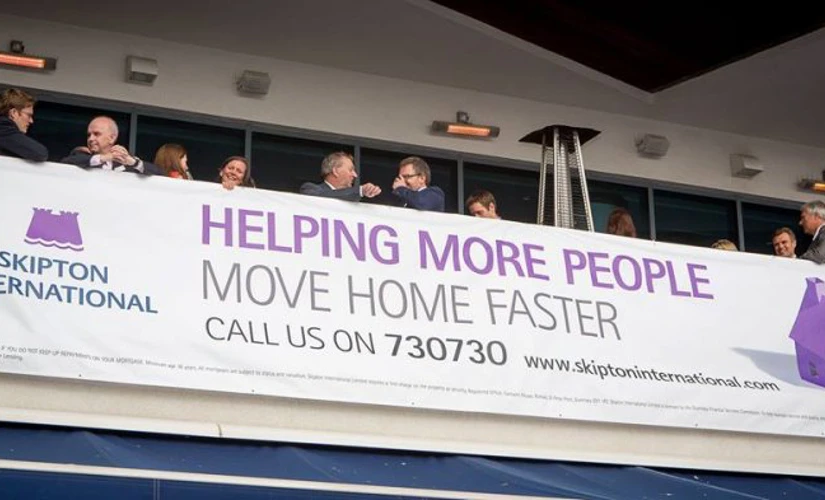 Skipton International has consolidated its position as the lender of choice in the Channel Islands in 2013, growing its mortgage business by 10% on the previous year and further bolstering its deposit taking activities.
Profit before tax increased to £8.75 million, from £5.78 million in 2012 reflecting the bank's increased trade and prudent business model.
Managing Director of Skipton International, Jim Coupe said: 'The 10% increase in mortgage lending goes hand in hand with our very low level of mortgage arrears which demonstrates the effectiveness of our underwriting and our understanding of the local market.
'Our low risk appetite when it comes to where depositor funds are invested has also allowed us to grow the business in a provident manner maintaining substantial liquidity and capital buffers that exceeds both local regulatory and Basel III requirements. I believe that our success has come from listening to our customers and understanding the Channel Island communities in which we live and operate, and 2014 looks set to be another record year for us.'
During 2013 Skipton International was named 'Best Offshore Savings Account Provider' in the Moneyfacts Awards. It was also Guernsey's leading supplier for new mortgages for the 4th year running. In Jersey Skipton International was the only mortgage lender to support the Deposit Loan Scheme set up by the States to enable islanders without a large deposit to purchase their first home, and its mortgage business in Jersey is set to outgrow Guernsey's during 2014.
The Bank also launched a new UK mortgage product for islanders who want to invest in UK buy-to-let properties during 2013, and maintained its Next Generation Mortgage which help buyers get on the property ladder with the support of parents and family members.
During 2013, the bank invested in technology to improve its customer service, launching a new eMortgages platform to improve the turn round time of mortgage applications received through the bank's network of intermediaries.
Skipton International also continued its commitment to investing in the community. Its Skipton Open Studios sponsorship in Jersey saw a trebling of visitors in 2013, whilst the Skipton Swimarathon in Guernsey had over 1,500 swimmers taking part in the charity fundraiser.
2013 was the second year that Skipton International was a stand alone bank, maintaining all its own assets separately to its parent, Skipton Building Society in the UK.