29th Sep 2020
All lanes booked for Skipton Swimarathon!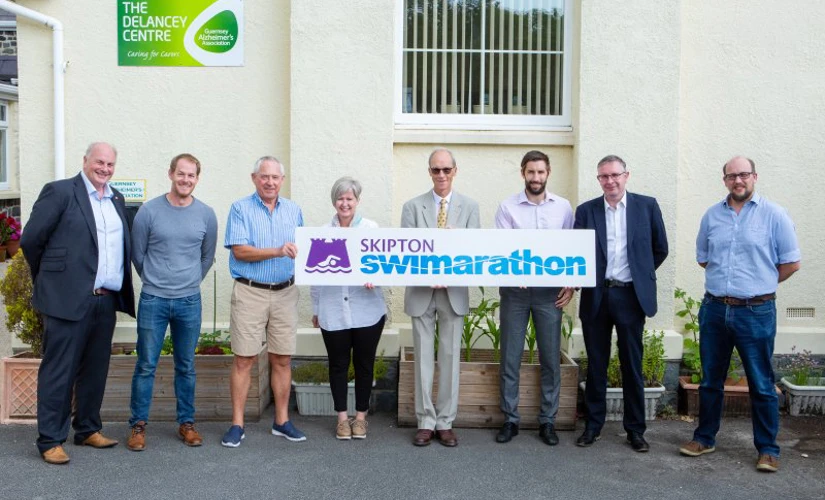 With less than two weeks until its launch, the Skipton Swimarathon has received an unprecedented amount of support with all of its lane slots now filled. Corporates, schools and community groups have turned out in force to register for what will be the first full house for the swimming fundraiser in many years. 
For the first year the Swimarathon will see all island schools participating together with the 'At Large' schools of Les Beaucamps High, St. Sampsons High, Le Murier School and Elizabeth College. They will welcome over 500 of their students into their respective 25m school pools before the main event at Beau Sejour.
Nick Guillemette, Chairman of the Skipton Swimarathon Committee, said: "At this stage no matter what happens next I believe the event has been a success in terms of the overwhelming support we have received. What we need to do now is to ensure that this translates into donations for a number of worthy causes, especially our main beneficiary the Guernsey Alzheimer's Association (GAA). I would encourage everyone to dig deep and spare whatever cash they possibly can to make a real difference to our community and people's lives.  
"We've already broken records in terms of attendance, let's see if we can break the records once more for the amount of charitable funds raised!" 
Julie Thompson, Manager of the GAA, said: "The increased demand on our charity has meant that we have already started to recruit additional sitters for the carers of those who suffer from a form of dementia and therefore desperately need funds to cover the cost of their training. We have been amazed by the public support so far and by the hard work of the Swimarathon organising committee in bringing about this event in the face of enormous challenges. We have every faith that this year's event will be bigger and better than even before!"
The event will commence on 7th October at Beau Sejour, opened by the Bailiff of Guernsey, Richard McMahon. Dr Nicola Brink will be launching the 11am session on Saturday 10th October following her work with the committee to ensure the event could proceed with enhanced health and safety measures in place.
If you would like to donate to this worthy cause please visit the Skipton Swimarathon website
Our media centre
If you are a journalist requiring more information about Skipton International please contact Julie Todd, PR Manager. Email your queries to Julie.Todd@skiptoninternational.com or call +44 (0) 1481 734002
Contact us