12th Jan 2016
Rental Yield Growth Zones in London 2016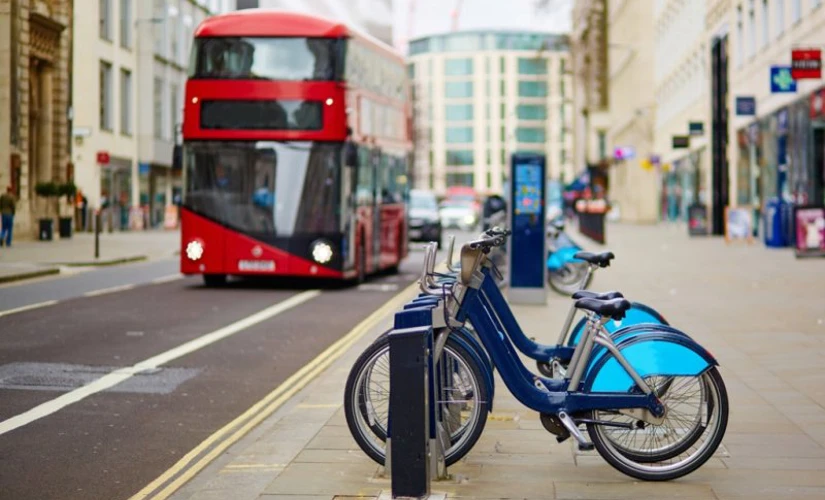 Areas outside Zone 1 tipped for highest growth in 2016
London has long been one of the most popular places in the UK for expat buy-to-let investors. Over the past few years, with house prices rising, and increasing numbers of people seeking places to rent, the UK's capital.
As home buyers look beyond Zone 1, investors could see the best levels of appreciation for 2016 in less expensive areas with good transport links.
High value sales drop but demand for affordable property grows
House prices in London could increase by as much as 12% in 2016 – two or three times the growth rate expected for the rest of the UK where property is expected to rise by 4-6%.
Since the Government introduced higher stamp duty charges on properties costing over £938,000 at the end of 2014, sales of £1 million plus homes have fallen by about 10%, while sales of those over £1.5 million have seen a 20% drop.
However, while demand for higher value properties has decreased, demand for more affordable properties is still outstripping supply.
Paul Kenny, Divisional Managing Director, Barnard Marcus, part of the Connells Group, said: "We forecast that London house prices will grow by 12% as a minimum in 2016 although in Zone 1 areas we expect lower growth closer to 5%.
"The Zone 1 market has received a 'cooling off' in recent months and mainly for properties with values in excess of £3 million. This is a reflection of a dip in overseas demand and whereby growing levels of stock have become available.
"Zones 2, 3 and 4 on the London Underground lines will, however, see continued strong growth as demand outstrips supply, and where London is deemed more affordable but still with excellent transport links to central London and the city."
Population rises as economy grows
House prices in London grew by 7% in 2015 and the average price of property in London is now £531,000 compared to £287,000 for the rest of the UK. Figures from the Greater London Authority show rents in London are increasing by 4.2% a year, and are double the national average.
According to the Mayor of London's London Infrastructure Plan 2050, London needs up to 50,000 new homes a year to help cope with demand, however, less than half of these are being built. Figures from the Department for Communities and Local Government reveal just 21,350 new homes were completed in London in 2015.
The population of London is currently 8.6 million but this is expected to increase by 37% to 11 million by 2050.
London's economy is growing too, with economic output up 21% on Quarter 1 2009 compared to 8% for the rest of the UK.
London is the only region in the UK where mortgage affordability is getting worse for home buyers with the ratio of earnings to house prices reaching 5.31% in October 2015. London accounts for just 13% of property transaction but makes up 40% of stamp duty revenues.
The first part of 2016 could be particularly busy for house sales with buy-to-let investors, and anyone in the process of purchasing a second home, trying to complete before the start of April when a new 3% stamp duty levy comes in.
Paul Kenny said: "The number of applicants registering in the last two months (November and December 2015) has nearly doubled as compared to the same period last year and this suggests that we will see strong buyer activity and demand for properties early in the new year which, with instructions in short supply, will give another boost to rising property prices."
Buy-to-let loans make up 16% of mortgage lending in the UK. The Institute of Fiscal Studies predicts recent changes to SDLT for buy-to-let investors and second home owners will push up rents.
Hot spots for price growth
The Mayor's Housing Zones Prospectus detailed 20 areas likely to receive funding as part of a £400 million programme to attract investment to accelerate delivery of new housing.
These areas included: Abbeywood, Plumstead, and Thamesmead; Barking Town Centre; Clapham Junction to Battersea Riverside; Heart of Harrow; Hounslow Town Centre; New Bermondsey; Southall, and Tottenham.
This funding is projected to lead to the development of 28,000 new homes in these areas.
According to Council of Mortgage Lenders (CML) data, the average deposit for a first-time buyer in London is £75,000. Areas of London that have traditionally been seen as better value are likely to see the highest levels of demand.
Paul Kenny said: "We anticipate that the Borough of Croydon will receive strong growth in 2016 as this borough remains a very affordable and competitively priced area in comparison to other major conurbations closer to London and Zone 1. Croydon also has excellent transport links with trains into London Victoria taking just 16 minutes.
"We also expect to see good growth in most, if not all, the SE postcodes such as Peckham, Blackheath, New Cross, Deptford, Bermondsey over to Greenwich and towards Woolwich. Looking north of the river, areas such as Stratford and moving further east towards Forest Gate and Ilford will also be hot spots in the capital next year."
Transport infrastructure to boost growth
Areas which have been transformed by large levels of new residential development in recent years include Nine Elms, Battersea, Earl's Court and the edges of the City. For areas slightly further out of central London, investment in transport infrastructure is a key factor determining potential growth.
Potential targets for investment include Crossrail 2, the Bakerloo Line Extension, and the Gospel Oak to Barking Line, while South London is cited as having scope for better transport links.
Paul Kenny said: "The 'Crossrail effect' is already creating home hotspots and boosting property prices along the way with areas such as Hayes, Ealing, Slough, West Drayton, Hounslow, Southall and more centrally Acton in West London all in high demand as buyers look to beat the rush and snap up a property now. 
"There is also high demand for new build sites from all the major developers in all these locations too.  This will help regenerate these more affordable areas and improve the outlook from a buyer's perspective.
Skipton International offers a range of expat mortgages for buy to let investment properties in the UK.