12th Sep 2016
Final call for teams for the 40th Skipton Swimarathon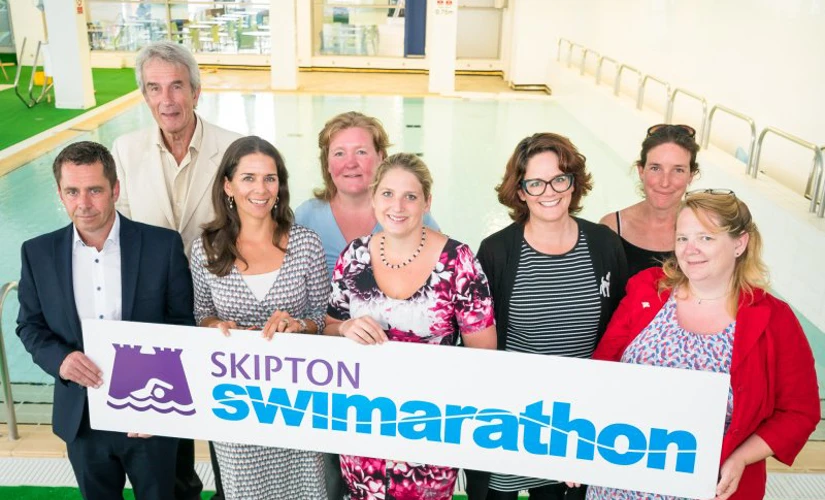 Organisers of the Skipton Swimarathon are calling islanders who are still considering entering a team to sign-up, dive-in and join the thousands already committed to swimming during the event next month.
Many of the teams which represent local media, schools, clubs and businesses have been involved over the years and will each help to celebrate 40 years of the Skipton Swimarathon and raise funds for the 40 chosen beneficiaries 
Meanwhile some States Members will leave the dry land of the Royal Chamber to go head-to-head in the water to claim the Deputies Trophy, organiser Deputy Andrea Dudley-Owen said:
"Historically States Members have been involved in the Swimarathon and this year makes no exception. Those involved are keen to continue the tradition and I'm really pleased with the number of Deputies who jumped at the opportunity to get involved. We've enough members to form two teams and will have loads of fun pitting our swimming skills against each other, with the aim of boosting the fundraising and awareness for this important Guernsey event."
Introducing a new way of giving and fundraising, the Skipton Swimarathon Organising Committee have, in partnership with the Association of Guernsey Charities, set up a donation method via a new bespoke local giving site giving.gg
The event is sponsored by Skipton International and organised by a committee of members representing The Lions Club and The Guernsey Round Table.
The first Swimarathon Organising Committee was formed by The Lions Club of Guernsey, Guernsey Round Table and Variety Club of Guernsey under the chairmanship of Harry Bisson in 1977, with the aim of raising funds to put back into the community. Forty years later and the event has grown from 1,000 swimmers to over 1,800 in 2015, raising in total over £1,350,000 for Guernsey charities.
See www.swimarathon.org for further information.