15th Sep 2017
Final call for teams to join Skipton Swimarathon 2017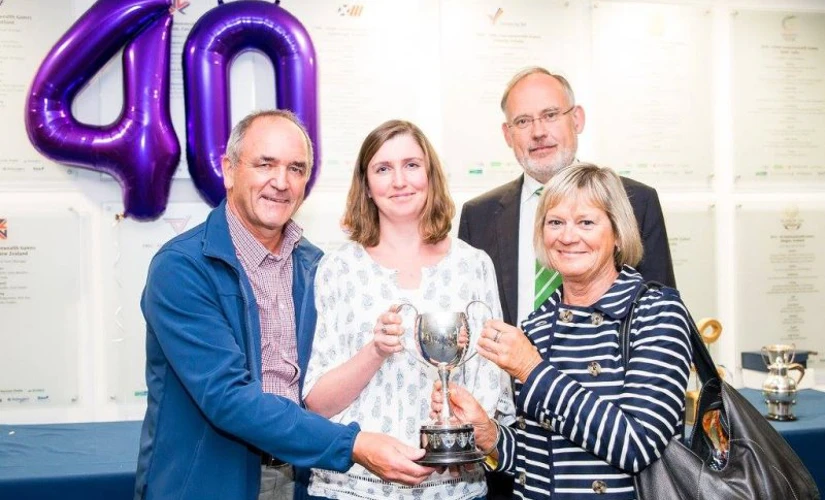 The Skipton Swimarathon Committee is calling for teams to sign-up for the return of the annual Skipton Swimarathon which takes place from the 4– 8 October.
Over 110 teams have signed up so far, including local media, schools, clubs, businesses and family teams. Registration for vacant lanes remains open throughout the five-day event but lanes are filling up fast.
The winners of the 40th Anniversary Skipton Swimarathon trophy for most money raised by a public sector team, and this year's chosen beneficiary, the Guille-Allès Library is diving back into the pool next month to defend their title and raise money for the Children's Library Project.
The Guille-Allès Library Children's Library Project is the sole beneficiary for the 41st Skipton Swimarathon. Swimmers' sponsorship money will help transform the children's area at Guille-Allès into an imaginative space for children to read and learn.
Cornelia James, Children's Librarian at Guille-Allès Library, said: "We love the Skipton Swimarathon and are so glad to be chosen as the beneficiary for the event. Last year was absolutely excellent, the atmosphere at the pool was contagious. Now we're keen to dive back into the water to defend our fundraising trophy. I encourage anyone thinking about entering to get a team together and sign up now. Not only is it great fun but your support for the Children's Library Project will benefit generations of Islanders to come."
For Corporate teams competing in the Skipton Swimarathon there is a new Corporate Sponsor Awards to recognise the amount of funds raised by individual organisations each year. A Bronze Award Level is achieved for raising over £500 in sponsorship, the Silver Award Level for raising over £1,000 and the Gold Award Level for over £1,500.
Nick Guillemette, Chairman of the Skipton Swimarathon, said: "All of our swimmers raise such an impressive amount of money for our chosen charitable projects that the committee wanted to reward their efforts. The Sponsor Awards scheme for our corporate teams hopefully shows our appreciation for their continued support."
Aaron Walden, Skipton International's Commercial Manager, said: "An impressive 170 lanes are booked so far for the Skipton Swimarathon, but there is still room for more teams to sign up. To sign up all you have to do is visit the Skipton Swimarathon website at www.swimarathon.org/register. At Skipton we are proud to continue supporting the Bailiwick's largest community fundraising event and look forward to seeing everyone in the pool again this year."
The Skipton Swimarathon is organised jointly by the Lions Club of Guernsey and Guernsey Round Table, and is sponsored by Skipton International. Last year 1,778 swimmers took part in the event raising in excess of £50,000.