3rd Jan 2017
Skipton International enhances mortgage team in Guernsey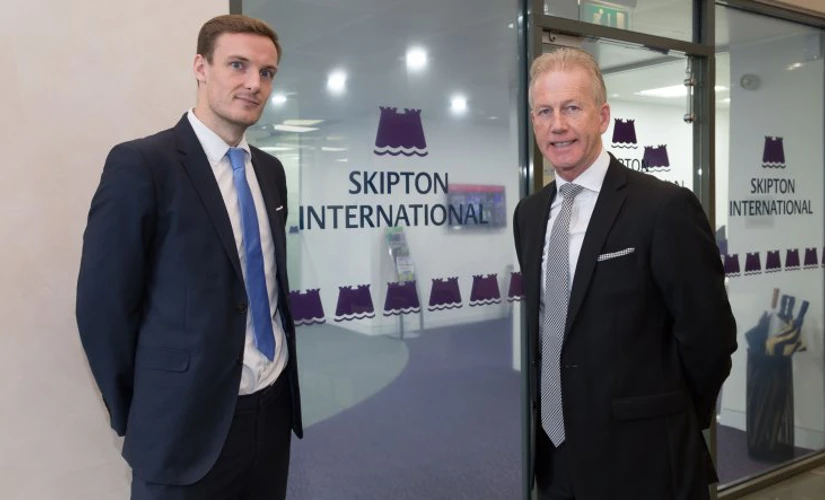 Just six months after joining Skipton International as a Customer Advisor, Shane Konken is to begin training as a Mortgage Sales Associate within the company's expanding mortgage team.
Skipton International is one of the largest providers of residential mortgages on the island. In addition to growing demand for its Guernsey mortgages, Skipton International has seen a steady rise in applications for UK buy-to-let mortgages, also administered from Guernsey.
Shane, who has over eight years' experience as an Operations Manager in online retail, will be studying for a Certificate in Mortgage Advice and Practice (CeMap), which he will take this year.
He said: "Since joining Skipton I have been keen to develop my skills set and when the opportunity to move to mortgage sales came up I jumped at it. Working in different roles in a company gives you a different perspective of how things fit for customers, and the training on offer at Skipton, both in the savings and mortgages roles, is excellent.
"Although there will be a lot to learn, I hope to be able to take my mortgage practice qualification within my first year, which will help me deliver the highest standards of service to Skipton International customers."
In the past three years, staff numbers have increased by over 50%, as demand for Skipton's offshore savings accounts, and Channel Island and expat mortgages, has grown. The Guernsey-registered bank has over £100 million on loan to British expats.
Nigel Pascoe, Director of Lending, Skipton International, said: "As demand for our mortgages products, both locally and in the UK, expands, we need to keep growing our team. Although Shane comes from a non-financial background he is highly motivated to take his mortgage practice qualification within his first year.
"High standards of personal customer service are at the heart of what we do, and Shane's extensive experience in retail translate well into this new role."
Last year Skipton was named Guernsey Business of the Year at the Guernsey Awards for Achievement, along with Best Offshore Account Provider 2016 at the Moneyfacts Awards, a recognition of consistently competitive rates of interest for new and existing customers, and Skipton's excellent customer service.