1st Oct 2020
Skipton International survey results in cash for local charity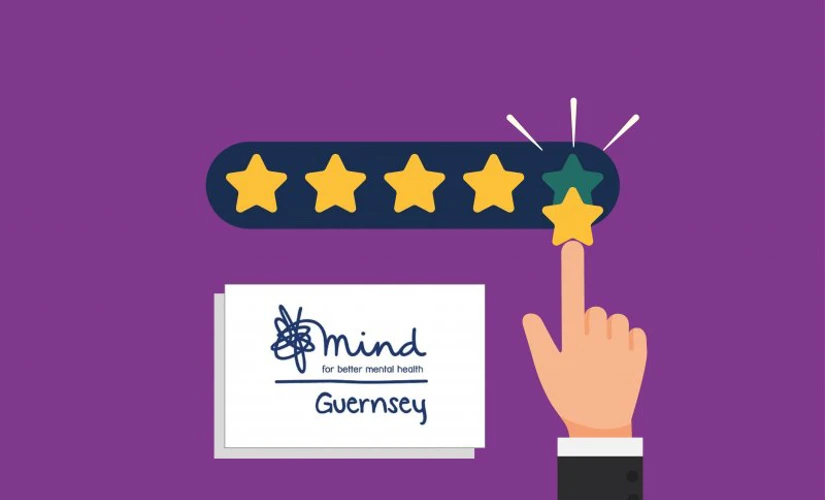 Skipton International, the Guernsey regulated savings and mortgage bank, has donated £1,400 to mental health charity, Guernsey Mind, thanks to its customers.
A feedback survey was sent out by the award-winning bank to customers who had recently opened an offshore savings account, with the promise of making a £10 charitable donation for every response received. A total of 140 customers gave feedback.
The survey centred on the application process, overall experience and what improvements could be made.  Having introduced 'video verification' during the summer lockdown, to make it as easy as possible for customers, the firm wanted to gauge feedback from those who had used it. In addition, feedback was sought on how customers chose Skipton and would they recommend Skipton's attractive range of savings accounts to their friends.
Skipton International's Commercial Manager, Aaron Walden, said: "We are continually seeking to improve and streamline our savings offering, making it as customer centric as possible. Gauging feedback from our loyal customer base is always the best way to learn, and we felt the added incentive of donating £10 per survey would encourage more replies.
"I am delighted with not only the comprehensive replies that were received, allowing us to enhance our services, but also the magnificent amount raised for a worthwhile local charity.
"It was also fantastic to see that 98% of our customers would recommend Skipton and almost all rated the overall satisfaction of their experience as good, very good or excellent."
Emily Litten, Executive Director of Guernsey Mind, said: "We are delighted to accept this donation as not only will it help us to continue to offer a wide range of training, therapeutic and community-based services, but will also help raise awareness about looking after your mental health and wellbeing.
"Post Covid 19 lockdown the workload of the charity has increased significantly and increased funding is vital in supporting us to keep increasing our services to meet the Bailiwicks needs."
Earlier this year Skipton International was awarded the Platinum Trusted Service Award from Feefo, an independent feedback assessor. Skipton has also been recently been shortlisted for the 2020 Investors in People Social Responsibility Award.
Our media centre
If you are a journalist requiring more information about Skipton International please contact Julie Todd, PR Manager. Email your queries to Julie.Todd@skiptoninternational.com or call +44 (0) 1481 734002
Contact us