1st Dec 2017
Skipton celebrates Swimarathon corporate teams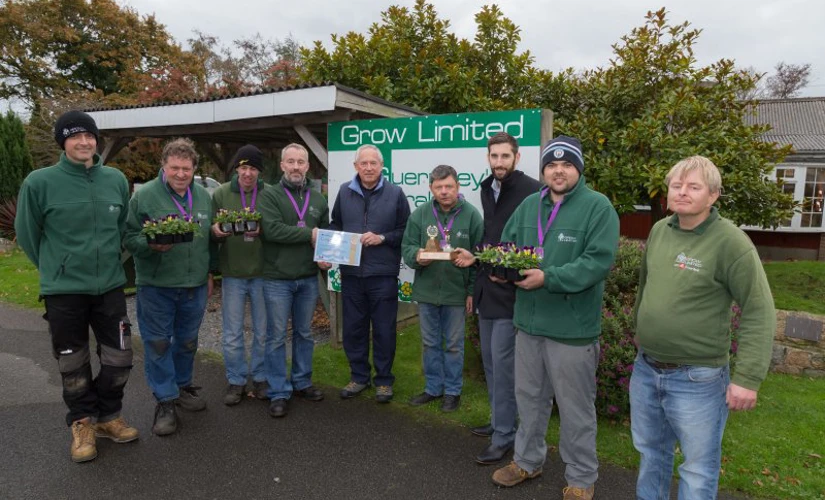 The Skipton Swimarathon has for the first time this year recognised the hard work and fundraising efforts of their corporate teams which took part in the community swimming event. Gold, silver and bronze awards were given out for companies to display at their workplace, celebrating the part they played in raising over £50,000 for local charities this year.
Gold Awards were presented to GROW Limited and sponsors Skipton International, who raised in excess of £1,500. A charitable organisation themselves, GROW entered a team in the Swimarathon and set a great example to others with their fundraising efforts.
Eddie Higgins, Manager from GROW Limited, said: "The Swimarathon is one of Guernsey's annual events that we as a company always like to get our Directors, staff, service users and Friends of Grow volunteers involved with. It's a great way to raise money for local causes and we all have a fantastic time in the pool. We are very thankful to be recognised for our efforts in this way and hope that this will encourage more firms to participate next year."
Local law firm Collas Crill were this year's only recipient of a Silver Award, raising over £1,000. RBSI were also recognised with a Bronze Award for fundraising over £500.    
This year's main recipient from the funds raised at the Swimarathon was the Children's Library Project of Les Guille-Allès Library. They will be using the donation from the event to redesign the area, encouraging more children to read and participate in interactive learning.
Aaron Walden, Skipton's Commercial Manager, said: "We decided this year to run a corporate award scheme to inspire more local companies to get involved with the fundraising event. The ethos of the event is all about community and doing your part and it is the one event in Guernsey's calendar that can involve the whole Island. We are thrilled to have honoured GROW Limited, who demonstrated great community spirit and commitment to the cause and hope to see them return to the pool next year."
The collection of donations from the 2017 Skipton Swimarathon are still pouring in, with Skipton hopeful that this will exceed the amount raised last year.