15th Apr 2015
Guernsey Cheshire Home announced as beneficiary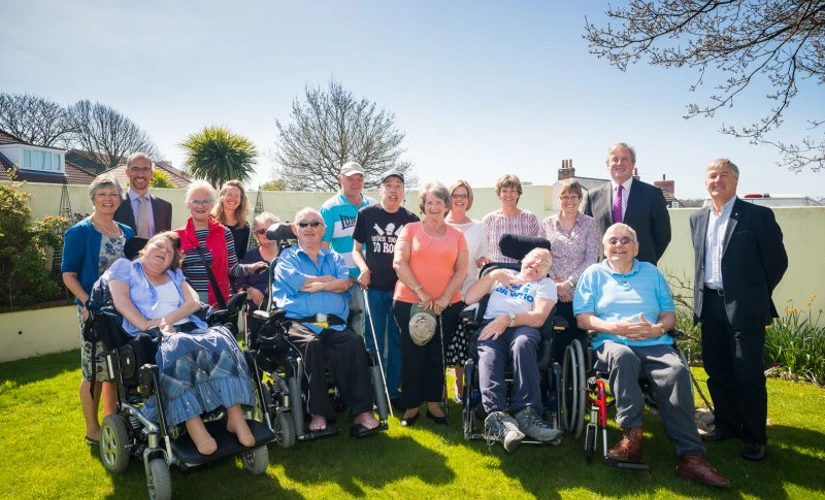 Guernsey Cheshire Home to benefit from the  2015 Skipton Swimarathon
The organisers of the Skipton Swimarathon are pleased to announce that Guernsey Cheshire Home will benefit from the 2015 event, which takes place from Wednesday 7October to Sunday 11 October 2015 at Beau Sejour.
The Skipton Swimarathon is organised jointly by the Lions Club of Guernsey and Guernsey Round Table, and is sponsored by Skipton International. Last year 1700 swimmers took part in the five-day event raising in excess of £50,000, and breaking recent records on both numbers of participants and funds raised.
The Guernsey Cheshire Home is a unique place. It is a home for islanders with serious physical disabilities. It provides care for the residents and day visitors who have complex needs and very high dependency. It delivers this care 24 hours a day for 365 days a year in an environment that is as close to a family atmosphere as possible.
Talking about being chosen as the 2015 charity, Alex Jenner, Events and Fundraising Co-ordinator at the Guernsey Cheshire Home, said: "We are absolutely thrilled that the Skipton Swimarathon organisers have chosen us as beneficiary this year, the fundraising will be a very welcome boost to our annual fundraising. We are also very much looking forward to our staff, residents and supporters taking part in the Swimarathon again.  Hopefully some of our Boxing Day Dippers might fancy a practice in warmer waters too."
Steve Hogg, Chairman of the Skipton Swimarathon said: "Choosing Guernsey Cheshire Home as lead beneficiary for 2015 was a unanimous decision among our committee and we are delighted to announce this alongside the dates for the 2015 Swimarathon. We're looking forward to building on the success of last year's event and making a significant donation to Guernsey Cheshire Home."
For the sixth year Skipton International has committed to sponsor the event, and support the Skipton Swimarathon Committee in their organisation of the event. Skipton International's Managing Director, Jim Coupe, said: "This event is all about bringing the community together to support local causes and this year swimmers of all abilities will be inspired by the invaluable work that Guernsey Cheshire Home does for Islanders. We are proud to support the organisers once again and urge people to sign up early and be part of what promises to be a very successful Skipton Swimarathon."