13th Jun 2019
Skipton help boxing club improve their home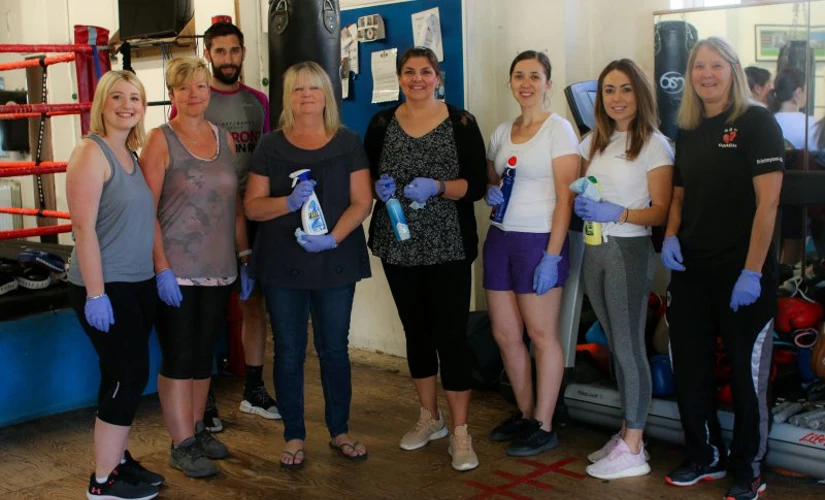 The Skipton Community Fund has lent its support to the Guernsey Amalgamated Boxing Club, providing the club with a financial contribution towards the renovation of its gym.
The donation of £1,500 comes following the boxing club's appeal to raise £500k to make vital improvements needed at the club's gym. Funds will be put towards renovation works and expanding the footprint of the club. In addition to this contribution, Skipton's staff members also donated their free time to giving the gym a much needed deep-clean.
Mandy Hobart, Coach and Fundraising Co-ordinator of Guernsey Amalgamated Boxing Club said: "We still have a lot of work to do to reach our goal, but we have had a lot of support to date and we are really grateful to the Skipton Community Fund for their generous contribution. 
"We've had lots of interest in joining the club, particularly from youngsters, so it's vital that the club is able to accommodate them and their families to keep the sport at the high level it is currently at on the Island." 
The club, which produced commonwealth boxer Billy Le Poullain, has tripled the number of carded boxers at the club over the last three years as boxing becomes an increasingly popular sport.
"We like to think this is a place where boxers can learn discipline, commitment and have the chance of competing at an extremely high level. In many ways it feels like a family, and therefore deserves a home worthy of that."
Aaron Walden, Commercial Manager of Skipton International, said: "The Skipton Community Fund is all about offering clubs and community organisations access to funding where there are limited options available to them. The boxing club provides a great service to the community on the Island and is producing some fantastic sportsmen. We are proud to be able to support them in this small way and be part of their journey onto bigger and better things."
Our media centre
If you are a journalist requiring more information about Skipton International please contact Julie Todd, PR Manager. Email your queries to Julie.Todd@skiptoninternational.com or call +44 (0) 1481 734002
Contact us