16th Mar 2020
Skipton expands with a new Business Development Manager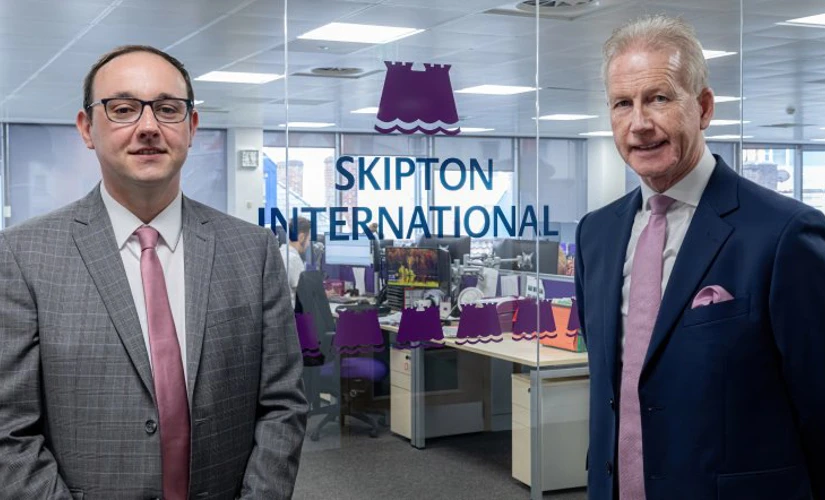 Skipton International has strengthened its Business Development team with the appointment of Sean Gauvain as Business Development Manager. Sean joins the Guernsey regulated bank with lengthy experience in banking and will be helping to grow Skipton's deposit business.
Sean's role will see him build relationships with corporate and fiduciary partners across the Channel Islands and Crown dependencies, promoting Skipton's competitive savings products and its award-winning customer service.
Having worked in retail and private banks for over 14 years, Sean's focus has always been on people, taking the time to understand customers in order to best provide them with an appropriate solution. He has worked on both the mortgage and deposit side of organisations and is looking forward to making a positive contribution towards the ongoing growth and success of Skipton.
Sean said: "I have long admired Skipton and the success it has enjoyed and am delighted to become a part of its close-knit team. As an independent bank Skipton has the agility to react quickly and make necessary changes to meet the needs of its clients and to adapt to the changing marketplace, giving it a real edge over it's competitors."
Nigel Pascoe, Director of Business Development, said: "Sean is well known within the local banking industry and his experience will be hugely beneficial in helping us increase the deposit side of our business, which supports the growth of our mortgage book. This new role is an expansion of our team and supports our ambition to become the preferred offshore savings bank and mortgage provider."
Skipton International offers a range of competitive savings accounts and residential mortgages and was recently awarded the Feefo Platinum Trusted Service award for consistently providing outstanding levels of customer service. Last year it launched Skipton International Online, an online savings portal, allowing customers to better manage savings from anywhere in the world.
Pictured: Sean Gauvain (left) and Nigel Pascoe (right)
Our media centre
If you are a journalist requiring more information about Skipton International please contact Julie Todd, PR Manager. Email your queries to Julie.Todd@skiptoninternational.com or call +44 (0) 1481 734002
Contact us