23rd Mar 2015
Outreach Programme receives a boost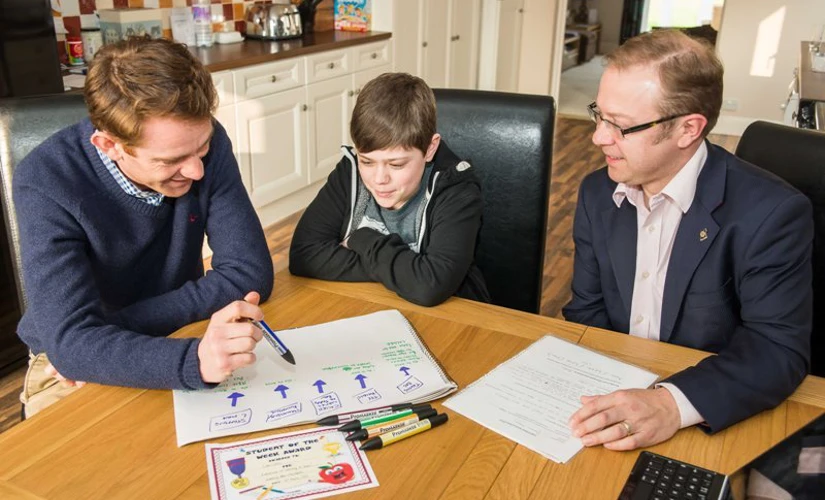 A total of £11,250 has been donated to Autism Guernsey thanks to a record breaking 2014 Skipton Swimarathon which raised £50,102, one of the highest amounts raised in the event's history.
Autism Guernsey has announced that the funds will go directly towards delivering its Outreach programme, which is designed to provide personalised support to individuals of all ages affected by autism and their families.
Andy Graham, Chief Operating Officer of Autism Guernsey, said: "We are very grateful to all who took part in and donated towards the 2014 Skipton Swimarathon for their efforts and generosity. Our Outreach programme is supported through fundraising so this money is a very welcome boost indeed. We are most grateful to the organisers of the Skipton Swimarathon for choosing us as beneficiary in 2014, not only have we received great financial help but Autism Guernsey has also experienced a real upsurge in awareness through this partnership and the fantastic exposure it has given to our charity."
Ali Bisson, President of the Guernsey Round Table, said: "We are very pleased to see the funds raised last year being put towards such a community-centric project which really does make a difference to those with autism. It is particularly pleasing to hear that through the Skipton Swimarathon, Autism Guernsey has also enjoyed raised awareness and we wish them all the very best as they continue to deliver such valuable work in Guernsey."
Autism Guernsey's Outreach programme is led by Anne Blondel, and supported primarily by a team of sessional support workers. The support offered ranges from developing social skills and helping to set up educational support, to more practical assistance such as helping someone prepare for a motorbike test to taking the individual on practice drives around the Island to provide them with the confidence to travel independently.
Liam Collins is eleven years old and is one of almost 30 individuals currently benefitting from Autism Guernsey's Outreach programme. Andy Graham started working with Liam, his family and his school towards the end of 2014 to support Liam in finding strategies to help him overcome particular situations enabling him to get the most out of attending a mainstream school.
Andy Graham explained: "At the beginning of each relationship with a new client we collaboratively agree a coordinated plan around their needs and begin to build a relationship based on trust. In Liam's case that involved me working with his family and teachers to establish what support he needed and then having one-to-one meetings with him at home each week. During our sessions we work on specific issues that have arisen over the week and I aim to support Liam to develop specific strategies to overcome such issues if they arise again."