17th Aug 2020
All Change at Skipton International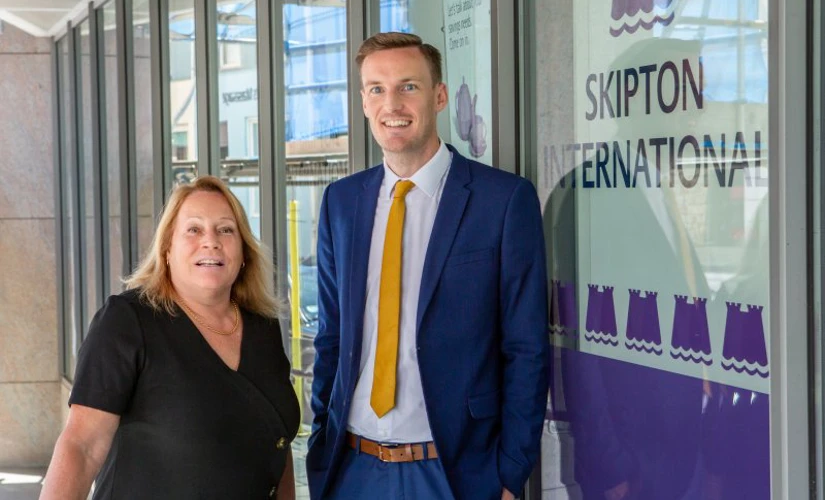 There's a new man at the helm of Skipton International's Customer Service team.
Shane Konken has been promoted at the Guernsey-registered bank, and now heads the dynamic team who are on the frontline in dealing with customer enquiries for offshore savings accounts.
Shane started his career at Skipton in 2016 following ten years as Operations Manager at a Guernsey online retailer and he now feels the time is right for him to spearhead the organisation's customer service.
"I am hugely fortunate in that Skipton International has a great infrastructure and key products to work with. As a people-person, this is the ideal role for me.
"My key goal is to improve and streamline our existing processes to make them even more customer friendly than they already are. With such a strong team behind me, and ongoing professional training support, I am excited to see what the future holds."
Mr Konken succeeds Kim Helmot, who is looking forward to retirement. Mrs Helmot is a familiar face to callers at the Guernsey office, having worked for Skipton International for 13 years.
She was promoted to Customer Service Manager five years ago, something she says was a highlight of her career:
"Having been with the organisation for so many years, I have been lucky enough to enjoy plenty of highlights. Receiving a diverse range of training courses has enhanced my skills and I was delighted to have been made manager five years ago.
"I will miss the regular customers and my amazing team greatly."
Mrs Helmot plans to spend more time with her husband and two sons, as well as friends and family. She also intends to try her hand at a few water sports and other outdoor activities.
Jim Coupe, Managing Director at Skipton International, said:
"Kim has been a stalwart of the organisation for many years and we will all miss her. However, she thoroughly deserves her retirement and we all wish her well.
"Skipton is continually evolving and Shane is an excellent candidate to take on the role. I look forward to seeing what he can bring to the table."
Our media centre
If you are a journalist requiring more information about Skipton International please contact Julie Todd, PR Manager. Email your queries to Julie.Todd@skiptoninternational.com or call +44 (0) 1481 734002
Contact us