28th Jan 2017
Alderney swimmers ready for the 2017 Skipton Swimarathon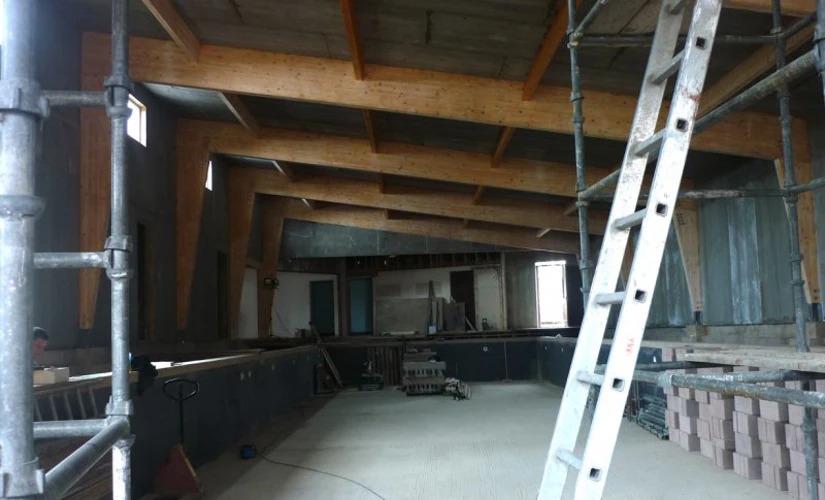 The 40th Anniversary of the Skipton Swimarathon raised an outstanding £54,297and already the Alderney Community Sports Centre has registered interest for 2017.
Alderney's Community Sports Centre was one of the beneficiaries of the 40th Anniversary, receiving £1,000 which it is putting towards starter blocks for the new pool.
The Swimarathon already takes place at six pools in Guernsey – Beau Sejour, Les Beaucamps High School, The Grammar School, Elizabeth College, St. Sampson's High School and Le Murier School,  and with Alderney's new pool nearly finished, local swimmers should be able to compete in the 2017 Swimarathon without leaving the island.
Nick Guillemette, Chairman of the Skipton Swimarathon, said: "We would be delighted for Alderney to join us for our 2017 Swimarathon. It is great to see such enthusiasm for this years' event already."
Rosemary James, Fundraising Manager, Alderney Community Sports Centre, said: "It has been a long project but our pool is almost ready. One of our aims for the pool was that clubs could use it to run fundraising events. Signing up for the 2017 Skipton Swimarathon is an excellent way to start.
 "The donation from the 40th anniversary was greatly appreciated. It is a big project and we are still seeking funding, in particular for our elderly and physically handicapped facilities. We have also built a gym where post operative patients can exercise; this is vital as we have no resident physiotherapists. More information can be found on our website, which is being updated soon, so people can keep in touch with our progress."
Since its launch, the Swimarathon has generated over £1,385,000 for Bailiwick charities, making it the island's largest community fund raising event.
Aaron Walden, Commercial Manager, Skipton International, said: "With the £1000 donation the Alderney Community Sports Centre has put the donation towards buying starter blocks for their new pool. We're really pleased to see how our swimmers' hard work is directly helping our chosen beneficiaries and it's great to hear that Alderney is onboard for 2017."