26th May 2017
Skipton International reaches £400 million of mortgages in Guernsey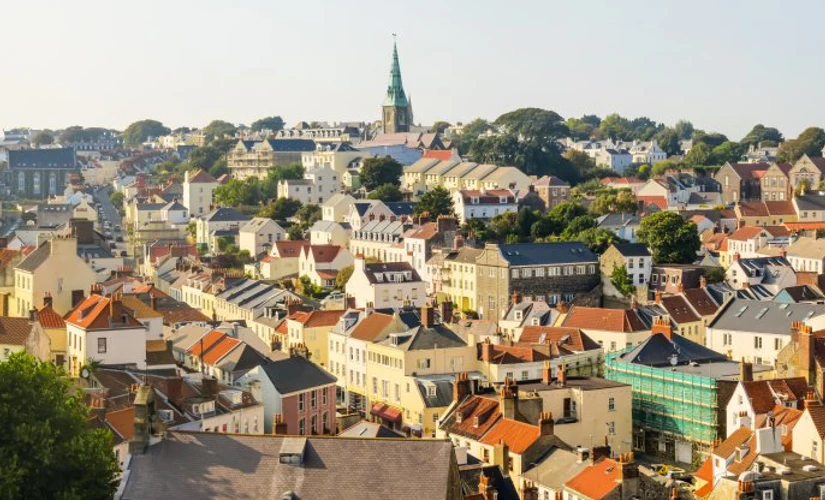 Skipton International has this month reached £400 million of mortgages in Guernsey.
The Guernsey-licensed bank began offering mortgages in 2002 and is one of the largest providers of new residential mortgages in the Island, showing long term support to Guernsey home-ownership.  
Skipton's local underwriting knowledge and support of the Guernsey Housing Association has provided opportunities to prospective home owners who may otherwise not be in a position to enter the property market.
Jim Coupe, Managing Director, Skipton International, said: "We have grown our mortgage business in the Island steadily since we launched in 2002, and now make up a very significant part of new residential loans in the Island.
"We've had a busy first quarter in Guernsey, as seen through the recent rise in transactions, but it is important to recognise that the housing market is still a long way from returning to previous peaks."
House prices in Guernsey are up 2.4% in the past year, with a 6% increase in transactions on Q1 2016. According to the latest House Price Index, for Q1 2017, the average house in Guernsey is now worth £432,341.
Skipton also offers residential mortgages in Jersey where it has just launched a Skipton Mortgage Centre. In 2014 Skipton International also launched buy-to-let mortgages for British expats wishing to purchase UK property. Since then the bank has completed over 800 expat mortgages, all serviced from the Guernsey office.
In the past three years Skipton's team has grown by 50% and the company now employs over 45 people in Guernsey.
Jim said: "We are proud to play such a large role in the Guernsey housing market, having helped so many people find their dream home. Our team has consistently delivered quality service which Skipton has become renowned for. Training and promotion are a key part of our strategy for ensuring Skipton offers the best customer service."
Skipton International offers a range of savings accounts, with competitive interest rates, for Channel Island residents and UK expats in over 100 countries. Skipton International won Best Offshore Account Provider 2016 at the Moneyfacts Awards; the third time Skipton has won a Moneyfacts Award, and the bank has been commended, highly commended, or has won an award for the past seven years.