3rd Mar 2023
30 years of dedicated service at Skipton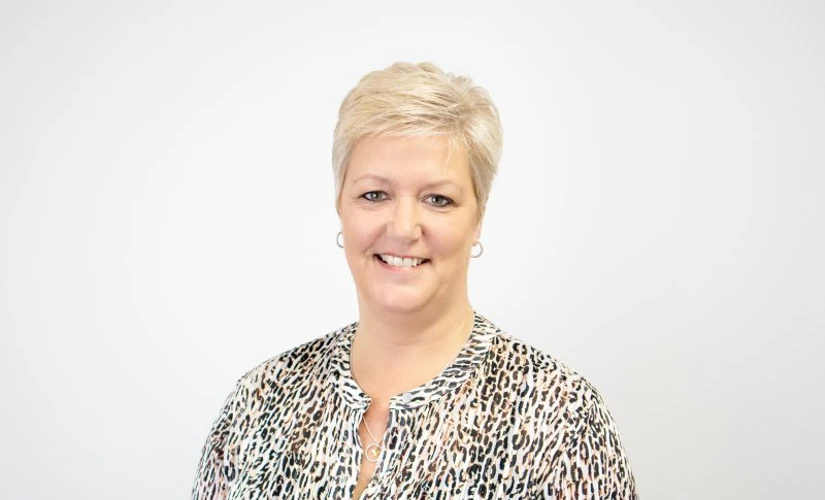 Skipton is marking the commitment of colleague, Lisa Bourgaize, who is celebrating 30 years of dedicated service at the Guernsey bank.
Senior Mortgage Administrator Lisa first joined RBC in 1993. Two years later, Skipton Guernsey became a managed bank within RBC, and Lisa moved across to Skipton, which at this time only offered savings accounts. She was one of a small team of three, and was the very first person to answer a customer telephone call for Skipton Guernsey back in 1995.
In September 2009, Skipton merged with the Scarborough bank and was officially named as Skipton International – the name it still goes under today. Shortly afterwards, Lisa, ready for a new challenge, moved over to work in the mortgage department, to help Guernsey and Jersey residents purchase their residential homes. It's an element of the job which, she says, still delights her.
A busy Mum of two boys, Joseph and George, and wife to Paul, Lisa enjoys walking her two dogs, Mambo and Mollie, along Guernsey's cliffs, which she says is good for de-stressing. She also loves to travel, with a cruise planned for later this year.
The bank has given Lisa a financial gift to mark the special occasion.
Jim Coupe, Managing Director at Skipton, said: "We are very proud of Lisa's long service record and to recognise her magnificent milestone.
"We see this as a testament to the stable and encouraging environment we have created for our colleagues; many of whom join us from school and complete their training as they progress their career with us."
"Having an experienced team in place is very important in providing our customers with the consistent service they have come to enjoy.  As we grow our team we continue to look for individuals who share the values we uphold and who see a career path with us."