10th Apr 2018
Phenomenal first year for Skipton Mortgage Centre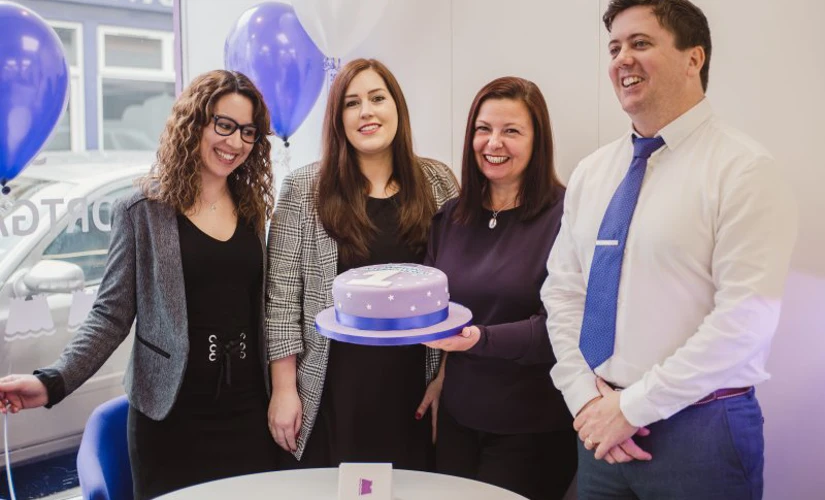 Skipton International celebrates a successful first anniversary for its Mortgage Centre this week. The office in Waterloo Street has welcomed hundreds of customers old and new through its doors since opening in April 2017, helping over 220 people find their dream homes. Since the launch of the Centre, Skipton has experienced a rise of 37% on completed mortgages, evidencing the value of the Centre to the local community.
Having provided mortgages in Jersey for over 13 years, Skipton made the decision last year to move their operation to a more convenient town location, allowing them to better cater to the increased demand for their services. Through the Mortgage Centre they have become more accessible to their customers, welcoming passing customers with queries or scheduling appointments for those looking to have a more in-depth chat about their lending requirements.
Skipton's aim is to make the purchase of property in Jersey as easy and simple as possible, passing on their knowledge of the local property market through a team of friendly and experienced advisors.
Lorraine Mclean, Mortgage Sales Manager, Skipton Mortgage Centre said: "With technological developments changing how we purchase property today, it is comforting to realise that there really is no substitute for face to face personal advice when you start looking for a home. Skipton has always placed great emphasis on its customer service, which has certainly paid off as we have had a phenomenal first year.
"As the outlook for the local property market is positive I would anticipate that demand for our products will continue to grow. I'm looking forward to a fantastic second year for Skipton's mortgages and for us to grow organically without compromising the high standards of customer service that we have become renowned for."
Skipton has completed over £500 million of loans in the Island and is widely regarded as the lender of choice for first time buyers. With all applications approved within the Channel Islands, Skipton is able to provide fast turnaround times and in-principal decisions. The Mortgage Centre caters exclusively for mortgage products, with Jersey deposit customers needing to contact Skipton's friendly team in Guernsey.