28th Oct 2020
Skipton Adopts New Work/Life Balance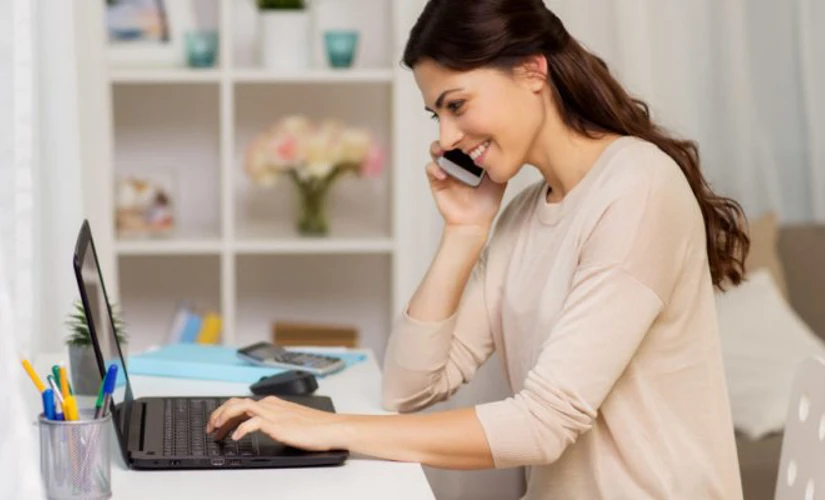 Almost a third of UK office workers have already returned to their offices following the first wave of Covid-19, but workplace experts cannot agree whether a full-time return to work is best for UK business productivity.
It appears that workers agree.

While nearly two thirds of employees, 63%, don't believe they're more productive working from home full time, nearly half, 45%, believe they are equally productive working from home or the office.

The figures from a recent survey of 189 UK office-based workers carried out by office software experts SmartWay2 also showed when working from home only 36% of office workers felt they were more productive. Around half this number, 19%, felt more productive in the office, perhaps reflecting the psychological impact of missing the sociability that the office provides.

The ideal solution seems to be a blend of the two - 91% of people expressed a desire to split their time between home and the office.

Skipton International, the Guernsey-based offshore savings and mortgage bank, has recently introduced a new, flexible working policy.
Employees are being offered the opportunity to work regularly from home one day a week, or compressing hours, as part of their normal working routine.
Annette Wales, HR Manager at Skipton International said: "During the lockdown, colleagues adapted quickly to working from home. Skipton had to ensure compliance with the regulatory restrictions placed on us as a bank were met, as well as the needs of all its employees.
"It proved to be highly successful, and, on return to the office, many colleagues expressed a desire to continue working from home in some capacity."
After much research from Annette and her team, a flexible package was offered. Staff can choose to work either one day a week from home or compress their office working hours.
Josie Paint, Director of Operations at Skipton International said: "At Skipton, we have devised a strong working model and support systems that ensure our customers – the heart of our business – would never know whether the colleague they are dealing with is in the office or at home. Customer Service is of crucial importance to us, as evidenced by our consistently high Feefo review scores, which has resulted in Skipton International being awarded a Platinum award for customer service excellence.
"The wellbeing of our colleagues is paramount. Flexibility is key in today's working environment, and I am pleased it has come to fruition.
"As employers, we need to be able to communicate regularly with our employees and provide reassurance, and the robust systems we have put in place allow us to offer these flexible working arrangements to make them feel comfortable and in control of their work."
Our media centre
If you are a journalist requiring more information about Skipton International please contact Julie Todd, PR Manager. Email your queries to Julie.Todd@skiptoninternational.com or call +44 (0) 1481 734002
Contact us