16th Oct 2020
Skipton shortlisted for two wellbeing awards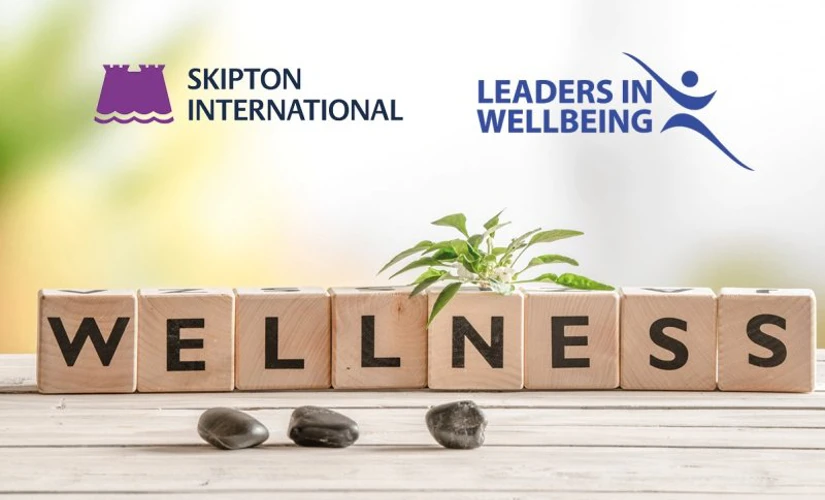 Skipton International has been shortlisted for two Leaders in WellBeing awards. The Guernsey based bank has been recognised for its CSR programme in the 'Giving Back Good Business' category and for the ongoing support and development of its employees in the 'Financial Wellbeing' award.
The bank has had a substantial impact on the Channel Islands recently, supporting charities through its Skipton Community Fund and committing to a programme of sustainable development goals in line with those set by the United Nations. The Leaders in Wellbeing Awards have shortlisted Skipton for the 'Giving Back Good Business' category due to its outstanding leadership, its efforts to give back to the community and environment and the way it conducts honest and proactive relationships with its customers.
Skipton is one of three companies competing for the 'Financial Wellbeing' award, which recognises employers who support their staffs' financial wellbeing as part of a wider programme, acknowledging their needs and helping them achieve their personal targets. Skipton has committed to a goal of 'Decent Work and Economic Growth' as part of its Sustainability Report, putting in place a Talent Management Programme to help colleagues further their career development by completing academic or professional qualifications. In 2019 its staff received a combined 144 hours of training relating to wellness and wellbeing.
Founder of Leaders in WellBeing, and Director of WellBeing World and WellBeing At Work, Beverley Le Cuirot commented: "The pandemic has heightened universal awareness for the importance of health and wellbeing exponentially, and forever. Not only is it essential, the right thing to do for our employees and citizens, it has shown to be critical to a high functioning business, and a major contributing factor to positive social and economic recovery."
Jim Coupe, Managing Director of Skipton International, said: "We are extremely proud of the structure we have put in place over the last two years that not only supports the interests of our employees, but invests in those communities in which we operate and are proud to call our home. We continue to put people first in all that we do, understanding that great businesses are built on the loyalty and respect of both customers and our team."
The bank aims to be known as one of the best places to work in the Channel Islands, which is further supported by its place as a finalist in the Investors in People Awards this year.
The winners of the Leaders in Wellbeing Awards will be announced on 6 November on their website and social media channels.
Our media centre
If you are a journalist requiring more information about Skipton International please contact Julie Todd, PR Manager. Email your queries to Julie.Todd@skiptoninternational.com or call +44 (0) 1481 734002
Contact us