6th Feb 2020
Guernsey Water Polo secures Community Fund support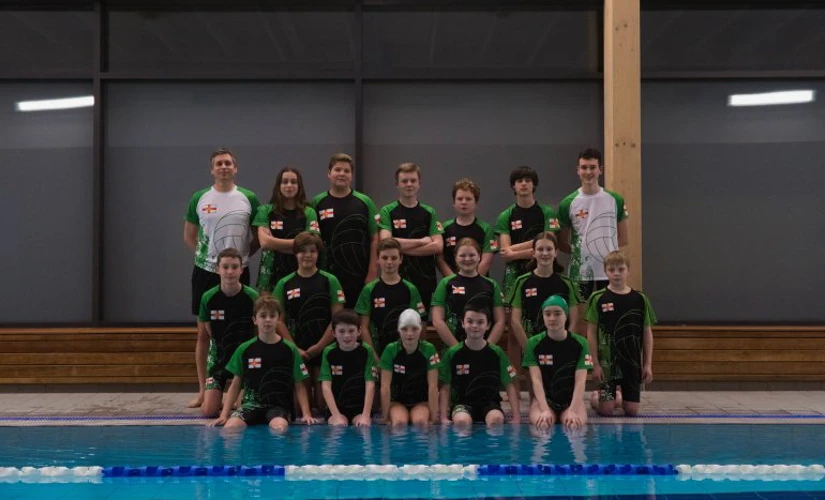 The Guernsey Water Polo club has received financial support from Skipton International's Community Fund to purchase essential pieces of kit and equipment, as well as provide vital lifeguard training to its members.
Skipton seeks to add value back to the communities in which it operates and the aim of the Community Fund is to support smaller, good causes that benefit the local communities in the Channel Islands.
Guernsey Water Polo has secured £1,476 from the Community Fund which will go towards funding water polo caps for players, junior water polo balls, kit sponsorship for the junior t-shirts and training for existing lifeguards in the club.
The club has 25 senior members and 30 junior members. It provides juniors aged 11-16 years old with the fundamentals of water polo whilst also developing water confidence and promoting team work. 
Casey Osborough from Guernsey Water Polo, said: ""For a small island, we are lucky to have many sports on offer but the downside to this can be the financial burden on parents. We keep our membership low so that cost is never a barrier to participating in our sport. With our junior side expanding rapidly, we were in need of water polo caps for players which are essential as they fall under health and safety, as well as the importance of lifesaver training amongst our volunteers. We are extremely grateful to Skipton for its donation which will have a direct impact on our junior session and the opportunities we can offer at the club." 
Aaron Walden, Commercial Manager of Skipton International, said: "We are delighted that the Community Fund has benefitted the Guernsey Water Polo club and its members in such a positive way. Sport is a huge part of island life and it needs our support so that it may continue to prosper. We wish the club every success for the future."
The Fund is open to any community organisation looking to carry out a project, event, exhibition or fund raising scheme. To find out more details on the Skipton Community Fund and whether your project would qualify please visit its website at www.LINK.com
Our media centre
If you are a journalist requiring more information about Skipton International please contact Julie Todd, PR Manager. Email your queries to Julie.Todd@skiptoninternational.com or call +44 (0) 1481 734002
Contact us